Heem4vr is an emotional artist, but being from Philadelphia, embracing his emotions was not accepted. "You had to be tough. You weren't supposed to say "congrats" or tell people that you love them, or that you were proud of them," explains the artist. "In Philly, that's considered "corny" or "joe". So I spent years making music to be accepted, that was incongruent to who I was, and it didn't work. When I finished college, and moved my perspective changed. I was free." Heem4vr was into soul music like Sade and Marvin Gaye, etc. So he decided to make soul, and it worked. His mother passed in 2015, and his father passed recently in Nov 2021. Hence Heem4vr dedicated his music to them, and he plans on pursuing it entirely as a thank you to them for believing in him.
Can you tell us a bit about where you come from and how you got started?



Heem4vr: I'm from Philadelphia, the largest city in the state of Pennsylvania. I started creating music around 2012. Me and some of my friends worked at Walmart at the time, and we were laid off. Everything was still in place. I was living at home and my parents were still around, so I had time. One of my homies had already been releasing music, I liked what he was doing and decided to reach out. He told me about he got started, what studios he went to, cover art etc. I'm thankful for Plymouth because he gave me game. He invited me to the studio, and that was it. I fell in love with the process of creating music. I remember catching three buses to the studio, recording all night, and having just enough for bus fair and food the next day. It was lit. After learning about the process of finding beats, I worked on songwriting. I've been writing every day since.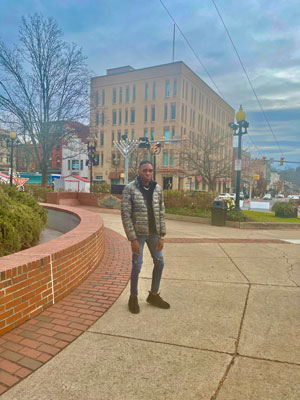 Do you handle both the songwriting and beats on your songs, or do you collaborate with others?



Heem4vr: I write all of my songs. Unless I have writers block, I write about 5 songs a day. When it comes to production, I collaborate with others who create the sound in my genre. My sound mainly consists of West Coast, Old School R&B, and Trap Soul. Some of my favorite producers to work with are Teflon Ron, Foley, MelloMat, Dj Idea, Jae Smoove, Hungerforcebeats, Mike D Exclusive, Dior etc. the list goes on. They the homies forreal.
Who were your first and strongest musical influences that you can remember, and who are you listening to right now?
Heem4vr: My first musical influence was Lil Wayne. I feel like if you're a 90's baby you definitely wanted to be like Wayne. He was different, he was a rebel, his image was different from everyone else's at the time, and his lyrics were crazy. He definitely changed the sound of music. Right now, I like a lot of different music. Im currently listening to Summer Walker, Drake, Ty Dolla Sign, Thundercat, Silk Sonic, Kiana Lede, Chris Brown, Jacquees, Young Thug, Gunna, HolyBrune, Bryson Tiller, Justine Skye, Brent Faiyaz, etc. I listen to anything that sounds good or whatever I resonate with emotionally.
What do you feel are the key elements in your music that should resonate with listeners?



Heem4vr: I think that some of the key elements that should resonate with listeners is my production. I think that my sound is very unique. My music is real and it touches the soul. It will make you want to laugh, dance, cry, make love, etc. I also feel like my songs (stories) will allow individuals to dive deeper into their emotions. Additionally, I want people to know my story, my life, and be inspired.
For most artists, originality is first preceded by a phase of learning and, often, emulating others. What was this like for you? How would you describe your own development as an artist and music maker, and the transition towards your own style?



Heem4vr: At first I wanted to be like artists from my city like Meek Mill, Cassidy, Freeway etc. Because it was getting a lot of attention and everyone listened to it. Every city has its own sound, and that was ours. I wanted to be like them. I would look for those hard core beats with 808's on sound click, and write songs to them. I did okay, made it to radio, did shows, but the sound didn't stick with people because it wasn't who I was or what I represented, and people knew it wasn't real you know. Music is spiritual. One day during the pandemic, I decided that I was tired of making music that just sounded good. I decided that I was going to create retro music about love and pain because it was what I wanted to hear. Once I started making music for me it resonated with people.
What's your view on the role and function of music as political, cultural, spiritual, and/or social vehicles – and do you try and affront any of these themes in your work, or are you purely interested in music as an expression of technical artistry, personal narrative and entertainment?



Heem4vr: I think that music being used as a social vehicle is great because our voices and brands can be used to help spread awareness. I think that when music is used this way it can help a lot of people. However, my music represents my personal experiences and for entertainment purposes.
Do you write a song with current musical trends, formulas or listener satisfaction in mind, or do you simply focus on your own personal vision and trust that people will empathize and vibe with your sound?



Heem4vr: I focus on my vision, I trust the process, and I trust God. I always challenge myself by creating different sounds. Some of them are modern, others sound more retro. Being free with my music allows me have fun with it, it also gives my fans something new to look forward to.
Could you describe your creative processes? How do usually start, and go about shaping ideas into a completed song? Do you usually start with a beat, a melody or a narrative in your head?
Heem4vr: I find instrumentals that stick with me, ones that I can't stop listening to. I might listen to 200-300 beats a day. When I find it, I find the melody and the emotion in it. The topic and name comes last.
What has been the most difficult thing you've had to endure in your life or career so far?



Heem4vr: Losing my mom and dad young has been really tough to be honest. I'm a tough person who has faced a lot of adversity but this bothers me a lot. At one point I didn't wanna live anymore. I cry, I write, I think a lot. What helps me is praying, writing, meditating, walking in the park, hitting the gym, and most importantly staying positive. Living in a good environment with a lot of trees and the mountains is also a blessing and helps me appreciate life.
On the contrary, what would you consider a successful, proud or significant point in your life or career so far?
Heem4vr: I'm proud of the progress I have made. I make music that is authentic to me, and represents all the different phases I've been through in my life so far. I'm just thankful to God that I'm blessed with the voice to create.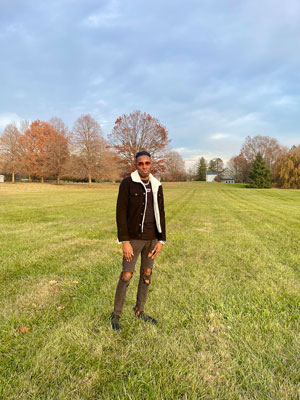 Putting aside any accolades or criticisms that fans, the industry, or the media may afford your persona or music, is there anything about you or your music, you think people may overlook, underestimate or misunderstand at all?
Heem4vr: I don't think so. Music is interesting because it's a paradox.  You have to be emotional to create, but tough with people's thoughts and opinions. So because of that I accept people's opinions. I allow individuals to be free-minded, and speak their thoughts.
Do you think is it important for fans of your music to understand the real story and message driving each of your songs, or do you feel everyone should be free to interpret your songs in their own way?



Heem4vr: I feel like people are free to interpret my music however they want. I just want to create great music for people to enjoy.
Do you feel that your music is giving you back just as much as you put into it, or are you expecting something more, or different?



Heem4vr: I feel like my music is giving back what I put into it. I love the vibe and energy that my music puts out. In return, I receive love from a lot of good people.
With social media having a heavy impact on our lives and the music business in general, how do you handle criticism, haters and/or naysayers in general? Is it something you pay attention to, or simply ignore?
Heem4vr: I ignore it because I know that negative people are simply passing along pain that was handed to them. I know that it has nothing to do with me. I usually send a heart if somebody says something rude, because love is probably missing from their life and I have love to give. Negativity is for the weak, Positivity is strength.
Could you tell us something about your latest project "Bellinis" and what the highlights are to watch out for?
Heem4vr: My latest single Bellinis is a single from my upcoming album "Sex & Soul Food: A Dedication" it is a fun sound that represents joy, happiness, and love. The song is produced by Trakksounds, who has produced for Wiz Khalifa, Asap Rocky, Jhene Aiko etc. My Album is releasing In February, and is half retro and half west coast. This is a dedication to my mother, who only liked current music and my father who only liked old school songs. There has never been an album like this before, so you will definitely want to be on the lookout for it.
Do you have a personal favorite track amongst those in your catalog that has a specific backstory and/or message and meaning very special to you, and why is it so?



Heem4vr: Rain from my upcoming album "Sex & Soul Food: A dedication" because It talks about me losing my dad and at one point not wanting to live anymore. It talks about being distant from my sisters, losing my mom 6 years ago. I really dive deep into this song, and I love it. It's a sample from "You Can't Stop the Rain"
Creative work in studio environment, or interaction with a live audience? Which of these two options excite you most, and why?



Heem4vr: I love both, but I'm an introvert. I like being in the studio with my lyrics and my emotions. I really enjoy the process of creating more than anything.
Do you have a favorite motto, phrase or piece of advice, you try to live or inspire yourself by?



Heem4vr: Stay true and be yourself. It sounds so simple but you will be surprised by how many people live their lives to please others. So many people are living up to standards created by their parents, society, and try to make up for the identity they had in high school. I want people to know its ok to be yourself. The people who don't accept you for who you are, let them go and go find the people who will. You are great, you are special. So go ahead and live your best life.
How essential do you think video is in relation to your music? Do you have a visual you could suggest fans see, to get a better understanding of your persona and craft, or will you be working on something new soon?
Heem4vr: I will be working on new visuals for my upcoming project soon. So stay tuned.
What do you find most rewarding about what you do? And do you have a specific vision or goal set in your mind that you would like to achieve in the near future?
Heem4vr: Hearing the final mastering of a song is so fulfilling to me. I don't know why lol. In the future, I want to have a platinum record. I think that would be super dope.
OFFICIAL LINKS: SPOTIFY – APPLE MUSIC – INSTAGRAM – TWITTER
Please follow and like us: