Fitzsimon & Brogan is a musical project based in London, whose creators therefore logically are songwriter Neil Fitzsimon, and vocalist Bee Brogan. The two setup their songwriting and production to produce, what they describe as "pure pop for now people." Both were previously in a band called Pretty Blue Gun who featured guests musicians such as members of The Art of Noise, Dave Bronze (Eric Clapton's bass player), Tobias Boshell (Moody Blues) and Pip Williams, who played guitar on the Walker Brothers' track, 'No Regrets'.  The two critically acclaimed albums were produced by Pat Collier, who produced Katrina and the Waves' international hit, 'Walking on Sunshine'. The partnership of Fitzsimon & Brogan has since gone on to place their songs in Film & TV and also write a musical called "Jack Dagger". One of their latest projects is the 13 track album "Big Blue World", released June 22nd. All the songs are written by Neil Fitzsimon, who also plays the guitars, while Bee Brogan handles vocals, keyboards, drums and engineering.
How long have you been in the music business and how did this project get started in the first place?



Fitsimon and Brogan: We've been in the music business since the late nineties/noughties. Our current project started when our band, Pretty Blue Gun, broke up. We then decided to form a songwriting/production duo.
Who were your first and strongest musical influences that you can remember?



Fitsimon and Brogan: The Beatles, David Bowie, Elvis Costello, Morrissey, Abba, The Kinks.
Which artists are you currently listening to?



Fitsimon and Brogan:  St Vincent because we think she's a great guitar player and she's trying to do something that's a little bit different. We listen to The Beatles continuously. We've also been listening a lot to Tony Hatch's work with Petula Clarke. You might think that's a bit out there, but they are brilliantly crafted pop songs.
What do you feel are the key elements people should be getting out of your music?



Fitsimon and Brogan: Originality and melody, hopefully.
What do you think separates you from the massive crowd of artists emerging right now?



Fitsimon and Brogan: Well, we're not obsessed with image so much so that we have pretty much remained faceless. We want the music to speak for itself.
Do you currently have a preferred song in your catalogue that you are particularly proud of, and why is it special to you?



Fitsimon and Brogan: We're particularly proud of a track that we have just recorded with Woody Woodmansey of David Bowie's, The Spiders from Mars. It's called, The Sheltering Sky. We think it's a really great recording and of course, for us it was an honour to have Woody playing on the track.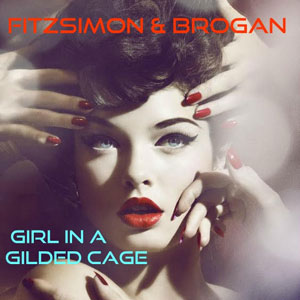 What were your main compositional, performance and production challenges in the beginning of your career and how have they changed over time?



Fitsimon and Brogan: When we first started, before we got signed, we worked in a lot of very bad studios with a lot of useless producers. We then decided to produce our own demos. Lo and behold, we then got a deal six months later. Since we've been within the industry, we have worked with a lot of great people, especially Pat Collier, our producer who produced Katrina and the Waves', 'Walking on Sunshine'. He has been a great influence on us because of his sheer professionalism and also, he 'gets' what we are trying to do.
What would you consider a successful, proud or high point in your career so far?



Fitsimon and Brogan: We've got to say that we wrote a musical called Jack Dagger, which won the Musical Futures Award and was showcased at the Greenwich Theatre, London, The Bridewell Theatre, London and the Royal College of Music, London. We can honestly say, when we saw the full production, it was one of the most emotionally thrilling things we have ever witnessed.
What has been the most difficult or curious thing that has happened to you so far as a duo?



Fitsimon and Brogan: We once got a rejection from a record company that we hadn't even submitted to. Luckily we saw the funny side of this.
What key ingredients do you always try and infuse into your songs?



Fitsimon and Brogan: Melody – the greatest lyric in the world will not save a song.
What's your view on the role and function of music as political and/or social vehicles – and do you try and affront any of these themes in your work, or are you purely interested in music as an expression of performance artistry and entertainment?
Fitsimon and Brogan: We don't think that politics and music mix that well. There are exceptions, like Elvis Costello's, 'Shipbuilding', which was a critique of the Faulklands War between Argentina and the UK. But, we tend to believe that it can sometimes be a little bit painful and excruciating to hear somebody living in an ivory tower talking about something with which they have no comprehension.
Tell us which of you does what, in Fitzsimon and Brogan, and who has the final say? 



Fitsimon and Brogan: Bee does all the vocals, keyboards and engineering. Neil writes the material, plays all guitars and bass. We both produce the tracks, and everything is a joint decision. And of course, Pat Collier, mixes all of our tracks. That is an art in itself.
Which aspect of being an independent artist and the music making process excites you most and which aspect discourages you most?



Fitsimon and Brogan: We are independent but we are signed to recording and publishing deals with established companies. Indie labels tend to give you more time to develop as act. Creativity is what excites us. To think, a song that never existed before, has been created by ourselves is a brilliant feeling. With regard to discouragement, we think it's very sad now that A&R people will only listen to what is essentially a master track version so that their job has been done for them. We think the idea of a rough demo, i.e. voice and guitar, is sadly now a thing of the past.
If you had the opportunity to change one thing about how the music business works right now, what would that be?



Fitsimon and Brogan: Stop encouraging people to think that the only way to make it is through some puerile TV talent show that produces fodder to be picked up and dropped within a very short time.
If someone has never heard your music, which keywords would you personally use to describe your overall sound and style?
Fitsimon and Brogan: Original, melodic and hopefully, exciting.
Do you consider Internet and all the social media websites as fundamental in building a career in music today, and what is your personal relationship with the new technology at hand?



Fitsimon and Brogan: Yeah, we've come to accept that it is now essential. We have our own website, www.fitzsimonandbrogan.com – we are on every download portal, Facebook, Twitter, YouTube etc. It must be said that a social media profile is vital.
What is the best piece of advice regarding the music business that you actually followed so far, and what is the advice you didn't follow, but now know for sure that you should have?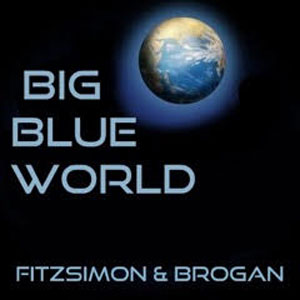 Fitsimon and Brogan: For one thing, you've got to believe in yourself totally. This is a business full of rejection. If you can't stomach that, then it's not for you. The advice we followed was to never give up. If something is rejected, then pick yourself up and try again. The advice we didn't follow is that when we were first signed, we were talked into the record company forming a band around us, when we were primarily a studio act. We should have stuck to our guns as the live environment, although enjoyable at the time, was not what we wanted.
What is your relationship with visual media? Do you think videos are important for your music? Do you have a video you would recommend fans checkout so they can get in to what you're doing?



Fitsimon and Brogan: We're not great fans of videos to be honest. Most of them are pretty dire. They're either too literal or just skimpily-clad girls cavorting around to a moronic back-beat. You've seen one, you've seen the lot. We storyboarded the video to our track, 'The Cutest and the Cruelest', which can be found on YouTube – and the record company employed actors to play the parts. You can also find lyric videos to our recent singles, 'Big Blue World', and 'Girl in a Gilded Cage'.
Apparently you're predominantly a studio band. What is it about performing live that doesn't suit your circumstances or attract you at all?



Fitsimon and Brogan: We have found that it's very difficult to reproduce our sound live and that is a compromise that we are not happy with, when we have to in essence, simpler versions of the songs.
Do you have specific milestones set on the agenda for 2019?
Fitsimon and Brogan: Yes, we've had a few placements in TV and film, but that is a market that we would love to break into. Like most musicians these days, a song placed in a hit film a hit TV series or an advert, is the Holy Grail.
OFFICIAL LINKS: WEBSITE – FACEBOOK – TWITTER
Please follow and like us: