We recently we spoke to King Sosa, an underground artist from the UK.
How long have you been performing and recording, and when did you first realize that's what you wanted to do?



King Sosa: My music career path has been just me recording since 2009 for the meantime. 2015 I started to take my music more seriously and haven't had the chance to perform because I've been trying to perfect my craft. I always wanted to do music but never had the push from people to think I could start this journey but I believed in myself and kept trying also I have started studying production so that given me more insight into music and creating my own sound.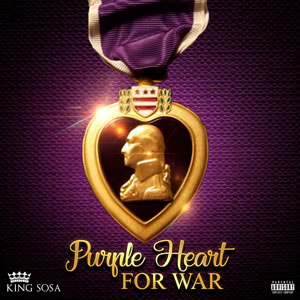 Who were your first and strongest musical influences that you can remember?



King Sosa: 2pac was the strongest impact for me. I love the way he spoke about real life situations and made it poetry but also a story teller and revolutionist.
If any, which current artists do you listen to and respect for their artistic endeavors?



King Sosa: To be honest I don't listen to these new rappers I stick strictly to the old school 90s hip hop maybe millennium. I must say I do respect certain hip-hop artist because they like helping the community for example Nipsey Hussle, Master P, Styles P, N.O.R.E, Snoop Dogg. Also those rappers do have good music.
What do you feel are the key elements people should be getting out of your music?



King Sosa: Most of my music is real life situations. I like to express it in a way that people can understand and relate to, that's why some people don't like what I've got to say. So the only way I can say is through my music because that's the only way they will listen.
What do you think separates you from the crowd of young artists emerging right now?



King Sosa: I'm not really following the latest trend of local grime or hip hop in the UK. I stay in my own creative space.
When writing a new song, where do you usually start with the lyrics or the beat?



King Sosa: When I take someone's beat I listen to it first because I don't write music, I freestyle it depends how the beat gravitates to me. When I make my own beats it's much easier because when I'm creating the beat I'm also freestyling the lyrics.
Do you produce your beats and write all the lyrics on your songs or do you collaborate with outside sources in any of these cases?



King Sosa: I have used other people's beats but at the moment I have started to make my own beats. I don't write my music I freestyle. I do collaborations with people at times but I do like to create my own music.
What would you consider a successful, proud or significant point in your career so far?



King Sosa: Actually getting good responses towards my music from people like Moe rock and seeing how my music is being pushed. It's not about how much people listen to my music is about what I have achieved myself as an artist. Example creating my own beat and studying the music side of things really interest me.
What has been the most difficult thing you've had to endure in your life or music so far?



King Sosa: I'm learning that you do not get the right support from the people closest to you. I've noticed through my music journey that the support I get is from people that I don't even know. Like the random messages I would receive boosting my confidence in my music. 10. the performing live in front of an audience I can't comment because I haven't done it yet apart from being in a studio environment. I can say nothing stops.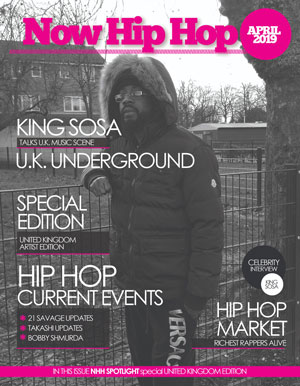 Do you prefer working and creating in a studio environment, or performing live in front of an audience?



King Sosa: The performing live in front of an audience I can't comment because I haven't done it yet apart from being in a studio environment. I can say nothing stops me when it comes to making music anywhere. The studio environment is more of a professional environment and you can relax and make music with no distractions but I do most of it from home.
What's your view on the role and function of music as political and/or social vehicles – and do you try and affront any of these themes in your work, or are you purely interested in music as an expression of artistry and entertainment?
King Sosa: For me it's just about the music and how I can make my art with my music.
Which aspect of being an independent artist excites you most and which aspect discourages you most?



King Sosa: Being an independent artist I like it because you get to control the decisions that you make and I'm always researching different ways to market my brand and get myself out there for my exposure. The bad thing about it. I have to finance myself which is not easy, always have to be researching and knowing everything that's going on as much as possible. There's no one to hand it to you everything is in my hands.
13. Reaching audiences usually involves exploiting media opportunities, and possibly working with a PR or management company. How do you spread your brand around?

King Sosa: I use most of the normal social networks to get my brand around example Instagram, Facebook, Twitter, LinkedIn. Using companies like nowhiphop.com and Award winning producer Moe rock really helps me out and believes in my work.
Are you satisfied about the way the music business works in today's digital age with platforms like iTunes, Spotify and Soundcloud, or are there any improvements you'd like to see to get your music out there?
King Sosa: Yes it's a good thing that the artist get their streams for their music on all these platforms but its better if people could buy physical copies because the artist would be able to make more money. Buying the actual CD it's better for the artist and I prefer hard copies.
If someone has never heard your music, which keywords would you personally use to describe your overall sound and style?
King Sosa: Key words to describe my music would be real life, Street music, for the dope boys, and for the schemas.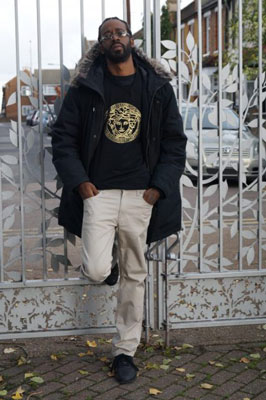 Do you consider Internet and all the social media websites as fundamental in building a career in music today, and what is your personal relationship with the new technology at hand?



King Sosa: It is a good thing because you can get in contact with certain artists that you could never reach before. If a fan hears your music and wants to send you a message on these social platforms YouTube can connect. I don't have a problem with the new technology at hand
Could you tell us something about your debut latest release? And does it have a specific backstory and message?



King Sosa: My latest project is called the Last King I've produced every beat on there so it is more personal. The backstory it's about my life and things that's going around.
What is your relationship with visual media? Do you think videos are important for your music? Do you have a video you would recommend fans checkout so they can get in touch with what you're doing?



King Sosa: I've got a video on YouTube cold summer with Miami you can buy the physical copy as well in HMV. There will be more videos in the future but right now I'm trying to perfect my craft in producing.
If you could work with any other artist or producer of your choice today, who would that be?



King Sosa:  Producers Timberland, Vinny Idol, Zaytoven, Scott Storch. Artist Snoop Dogg, Nipsey Hussle.
Do you have a specific vision or goal that you want to achieve in 2019?
 King Sosa: My goals in 2019 is to do shows, more videos, to get my brand out to a wider audience. To have upcoming artists on my beats.
OFFICIAL LINKS: SOUNDCLOUD – TWITTER
Please follow and like us: