IAMFAME is a hip-hop recording artist, model and actor making some serious waves in the West Coast scene. Based out of Sacramento, California, IAMFAME channels his experiences as a modern day hip-hop artist in every song he writes and every flow he spits. IAMFAME has some deep roots in the game: originally from Rigelwood, North Carolina, he studied the work of  Petey Pablo, 9th Wonder and Little Brother. IAMFAME is very active in the booth and releases at a feverish pace. When he is not in the booth, you can find IAMFAME rocking stages with legends like J. Cole and Juvenile or playing shows overseas. IAMFAME uses his music as an outlet, a form of therapy. He writes to inspire people and give them a sense of hope.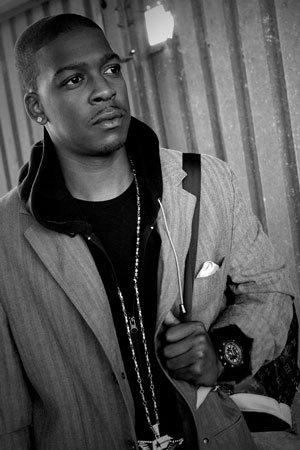 A Hip-hop artist, a model and an actor – you're a triple threat, but which of these is giving you the most artistic satisfaction currently?
IAMFAME:  All of them, but primarily Music.
Most hardly get to do one of the above, successfully. How did you actually get started doing all of these things?
IAMFAME: Dreaming of being an entertainer on any and all platforms.
You have a bold and confident moniker. How did you come up with IAMFAME?
IAMFAME: I Am Fathers Absences Mothers Everything.
What are your long-term goals or career plans as IAMFAME the recording artist?
IAMFAME: To gain as much wealth as I can and leave a positive imprint behind. Just want people to say I did it my way and never cheated the system.
How do you feel you separate yourself from other recording artists right now?
IAMFAME: I created my own lane and mastered it. So I know I'm the best when it comes to my lane. I'm heavy into fashion as well.
Who more than any other influenced your style?
IAMFAME: Hip hop in general did – From the sound to the style, the fashion etc.
What did you come away with from your experiences opening for J. Cole and Juvenile?
IAMFAME: Being a better professional. Learning the what's, and the what it's, to do.
What do you consider a really successful or high point in your career so far?
IAMFAME: When I received my first check from music.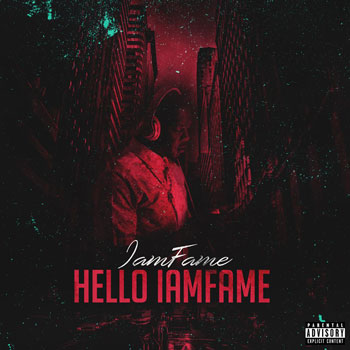 How is the music and lyrics in your songs developed? Do you handle all the processes or do you collaborate with others?
IAMFAME: I do all the writing in my head and lay the vocals. Once the production hits me it's easy to get my message across.
What do you feel your listeners should get out of your music?
IAMFAME: Honesty, Reliability, Hope etc.
What has been the most difficult thing you've had to endure in your career so far?
IAMFAME: The people that are in the Industry are fickle.
If you had the opportunity to change one thing about the music business, what would that be?
IAMFAME:  Keeping it honest and not so much a big hustle.
How do you market and manage your music career? Do you have a management team or do you control everything by yourself?
IAMFAME: I have a management team / Social media is big.
What does your family think of your artistic aspirations and performances? Do you have their full support?
IAMFAME:  Very Supportive.
If someone has never heard your music, which keywords would you personally use to describe your overall sound and style?
IAMFAME: passion, Good energy, Great story lines, etc.
Do you consider Internet and all the social media websites as fundamental in building a career in music today, and what is your personal relationship with the new technology at hand?
IAMFAME: Social media is the wave that everyone uses and it does make it easier to allow the music to reach fan bases a lot faster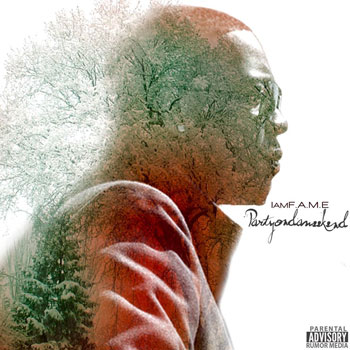 What is the title of your latest release and where and when can fans find it?
IAMFAME: Partondaweeknd is the last release. My upcoming release is titled Hello I Am Fame.
What do you feel are the most urgent or depressing issues in your community now, and do you feel your experiences as an artist, as well your music can and should address these issues in any way?
IAMFAME: My music is an escape mechanism for my listeners. The world right now is in bad shape with everything that is going on and all I want to do is provide if even 4 mins for someone to escape the madness.
Stuck on a desert island with the choice of only 3 artist's music to have with you. Who would those 3 artists be for you?
IAMFAME: Outside of myself. Jay Z, Joe Budden, Ti.
If you had to think of a slogan, saying or personal thought that could leave a positive impact on fans or aspiring artists, what would that slogan be?
IAMFAME: My slogan is Yahhhhhh.
OFFICIAL LINKS: INSTAGRAM – FACEBOOK – SOUNDCLOUD – TWITTER
Please follow and like us: