A victim of absentee parents, Anastasia Silver has grown up not knowing where her life would leave. Blessed with the love and support of her G-Ma and great-grandparents, Anastasia didn't allow her challenges to define her, nor allow herself to fail. Overcoming bullying by her community and the judgement leveraged against her, due to her parent issues, she went on be Student Council President, Homecoming Queen, Valedictorian, and obtained a coveted four year scholarship to attend the University of Oregon. Anastasia began performing at a young age and developed a comfort with having the spotlight directly on her. She sought out opportunities to serve as a background dancer, but true to her spirit, was not satisfied to dance to the beat of another's drum, and began choreographing her own numbers, which were performed across the west coast.
Recognizing the drive, talent, and beauty, Anastasia was picked up for development to gain skills in song-writing, singing, and marketing. Quickly, Anastasia released multiple singles and began growing her fan base. Anastasia has also transitioned her career from music to Instagram upon her fan-bases overwhelming call for the move. She has obtained paid partnerships to advertise products, and serves a brand ambassador to numerous companies. An ambassador to the SOS4Life Foundation, Anastasia is also utilizing her exposure to move further into acting.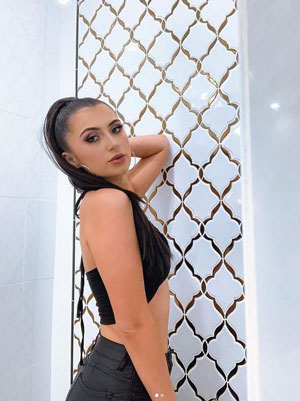 Can you tell us a little bit how you got started making music and when you began to take it seriously

?



Anastasia Silver: I've been doing music for as long as I can remember. I began to take it very seriously in high school during a music competition.
Who were your first and strongest musical influences that you can remember?



Anastasia Silver: Julia Michaels, Zedd, Halsey, and so many more.
Have you had any formal training, or are you completely self-taught?
Anastasia Silver: I had formal training on and off however it is consistent now.
What do you feel are the key elements in your music that should resonate with listeners?



Anastasia Silver: I write from my heart, and experiences that people can relate to.
For most artists, originality is first preceded by a phase of learning and, often, emulating others. What was this like for you? How would you describe your development as an artist and music maker, and the transition towards your own style?



Anastasia Silver: I first started when I was young, taking songs from the radio and translating them into another language. Then I went on to taking songs of my mentors and making them as my own with my own style. I then transitioned into my own originals.
What is your view on the role and function of music as political, cultural, spiritual, and/or social vehicles – and do you affront any of these themes in your work, or are you purely interested in music as an expression of technical artistry, personal narrative and entertainment?

Anastasia Silver: I do not believe in involving my music in any political or religious reasons. I think that all music artists should create a platform for all of human race to listen to, enjoy, and relate to. Music should have no borders.
Could you describe your creative processes? How do you most often start, and go about shaping ideas into a song? Do you usually start with a beat, a narrative in your head, or a melody?



Anastasia Silver: It depends, and all 3.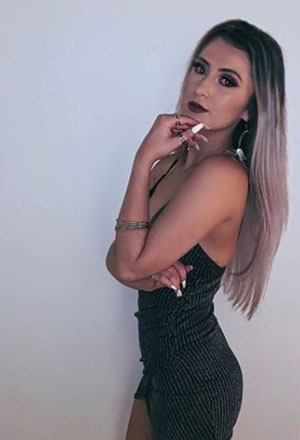 As far as the instrumentals in your music are concerned, do you work with a fixed in-house producer, or do you choose whom you need on each release?
Anastasia Silver: I choose. Diversity is the key. I do however feel that if you find a producer who you bond with on a musical level, you should stay with them.
What has been the most difficult thing you have had to endure in your musical career, or life, so far? And how did you overcome that event?



Anastasia Silver: The loss of my great grandfather who was my mentor and my hero.
On the contrary, what would you consider a successful, proud or significant point in your life or career so far?
Anastasia Silver:  Writing with one of the writers from Dua Lupa's team. I was so honored.
With social media having a heavy impact on our lives and the music business in general, how do you handle criticism, haters and/or naysayers in general? Is it something you pay attention to, or simply ignore?
Anastasia Silver: I ignore. Everybody in the entertainment business will have haters. It's just part of the circle of laugh.
Putting aside the accolades or criticisms that fans or the media may afford your music or persona, is there anything about you or your music, you think people may overlook, misinterpret or not give you enough credit for?



Anastasia Silver: How much work and effort I put into my career.
What is idea, message and inspiration behind your single "Up In Smoke"?



Anastasia Silver: Love is blind.
Could you describe your overall sound and style using five adjectives?
Anastasia Silver: Pop, Rock, EDM, Dance, Heartfelt.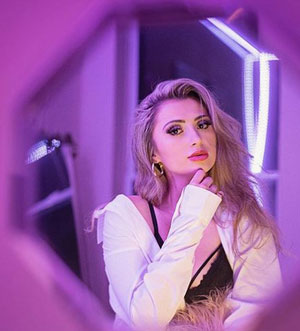 Do you think is it important for fans of your music to understand the real story and message driving your songs, or do you think everyone should be free to interpret your songs in their own way?
Anastasia Silver: I feel that anybody should be free to interpret the song as they see fit, however, I do believe that it's important to know the true meaning behind a song.
Do you have a favorite motto, phrase or piece of advice, you try to live or inspire yourself by?



Anastasia Silver: Don't ever let your past dictate who you are.
Studio work and songwriting, or performing and interacting with a live audience, which do you prefer, and why?



Anastasia Silver: I prefer to be on stage and reach as many people as I can.
What's the most exciting part of being an independent music artist for you, and which is the part you like least?



Anastasia Silver: I love the fact that I have more control over my career as an independent artist. I do however see and feel the struggles without major label support.
How important is dancing and acting in your creative aspirations, and are you still seriously pursuing these crafts?



Anastasia Silver: I love it, and yes!
What do you find most rewarding about what you do artistically? And do you have a specific vision or goal set in your mind that you would like to achieve in the near future?
Anastasia Silver: I have several goals, but my main goal is to be a positive influence to as many people as I can reach.
OFFICIAL LINKS: INSTAGRAM – FACEBOOK – SPOTIFY
Please follow and like us: