Melanie Edwards is an award-winning singer, songwriter, pianist, violinist and essayist, best known for her hit single "Daniel's Lane," winner of several accolades. Many of her songs have received innumerous "Best" and "Top" awards that we'd need pages to list.  Melanie also won a Damien Rice Lyric Contest for her rendition of Rice's "9 Crimes" (her version "9 Crimes Response"). Melanie was awarded a full stipend research grant for songwriting at Can Serrat International Artist Residency in Barcelona, received grants for music and songwriting at Odysseys Artist Residency in Costa Rica, and enjoyed a two month scholarship for music at Arteles Creative Residency Program in Hameenkyro, Finland.
Recently Melanie collaborated with two time Emmy® award-winning composer, Michael Whalen, to produce a cinematic version of "What Happened" for film. Whalen has composed over 650 television and film scores and thousands of advertising jingles with his works featured in places from TV shows, audiobooks, and movies. The original version of "What Happened (Film Remix)" which was actually released in February this year, narrated the true heartbreaking story of Melanie's failed engagement from which she has since recovered.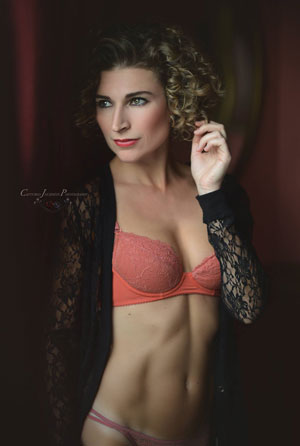 When did you decide to take music seriously and how did you go about getting started?
Melanie Edwards: I started singing at age three and playing both piano and violin at nine. I began songwriting and composing at 15 years-old, after winning a talent show.
Who were your first musical influences that you can remember?
Melanie Edwards: Tori Amos, Natalie Merchant and Dolores O'Riordan were my first musical influences.
Which artists are you currently listening to?
Melanie Edwards: I listen to a large spread of artists, but I'm on a hip hop kick right now – I like to cross genres. I adore indie artists because it's a special kind of struggle to stay authentic and unique.
Have you ever had any formal training or are you completely self-taught?
Melanie Edwards: I have a master's degree in musical theater, but I am self-taught in songwriting and composition. I play by ear and can't be bothered with sheet music or mastering some robotic metronome as a talent, because that doesn't make you get up out of your chair and dance. I prefer passion to precision.
What are your thoughts on visual media? Do you see video as purely a marketing tool or as a creative outlet for music?
Melanie Edwards: It has its place and aides in interpreting the song. They work hand-in-hand. Visually representing a sonic moment is absolutely a creative outlet.
Which do you ultimately prefer? Entertaining a live audience or creating songs in a studio setting?
Melanie Edwards: Hands down, live. You can't auto-tune or fake it on stage. Musicians show their chops in front of an audience; that's where you separate amateurs from the pros.
Do you write the lyrics and music to your songs, or do you collaborate with other creative writers?
Melanie Edwards: I write every, single bit of it. The lyrics, music and even the harmonies.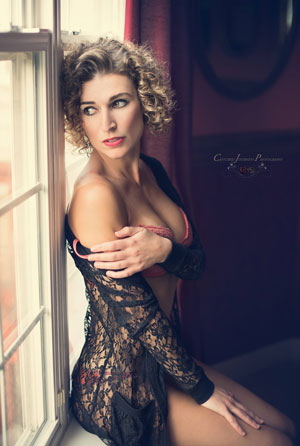 Tell us something about how the production of your single "What Happened" came about? And is this song dedicated to someone special?
Melanie Edwards: After a broken engagement ended my relationship, I used the experience to write my ninth album, which I named Lorelei after my engagement ring (the boutique named the ring Lorelei). In Germanic mythology, Lorelei is a feminine water spirit who lures sailors with her singing. According to the folklore, Lorelei was betrayed by her love and accused of bewitching men. Narrowly escaping a death sentence, she was sent to the nunnery by the bishop. On her way there, she climbed a rock to get a last peak at the Rhine, and, believing she'd seen her love in the river, fell to her death. Legend has it that her spirit still sits on that rock, beckoning sailors with the sound of her voice, causing them to steer their ships into the cliffs. So I wrote this ninth album, Lorelei, in 12 days to channel the hurt and betrayal. "What Happened" is the first single off the record. It's been a massive and completely unplanned success. It also helped me heal and find love again.
Which ingredient do you think makes you special and unique as a performing artist in a business thriving with newcomers and wannabe divas?
Melanie Edwards: I won't play for free and I won't be enticed by the casting couch. I'd rather remain indie and authentic with a real following, than sell out and make a bunch of pervs and frat boys money. I'm very much a business woman as much as an artist. I wish other musicians would stop playing for exposure. What a joke. Learn how to produce. Learn how to write. Take hold of your craft and don't give it away to greedy, narcs. Fundraise. Build a fan base. DO NOT be used. Fame and money aren't worth corrupting your soul.
If you were forced to choose only one, which emotion, more than any other drives you to be a part of this tough and sometimes cold-hearted business?
Melanie Edwards: Passion.
How do you market and manage your music career? Do you have a management team or do you organize and control everything by yourself?
Melanie Edwards: I use social media to connect with my fans and I have a manager who assists in the monetary aspects.
Do you think being a female artist today is an advantage, or do you feel that the industry is still male-dominated and that female artists are still being discriminated or exploited in some way or other?
Melanie Edwards: Being a female in MOST industries is a disadvantage. But that doesn't mean give up. That means keep fighting. Whether you want to be an astronaut or an engineer, don't stop. This is the first generation of women that doesn't have to procreate for societal gain or job position. Use your talents and brain to help other women achieve. Carry and pass the torch, please.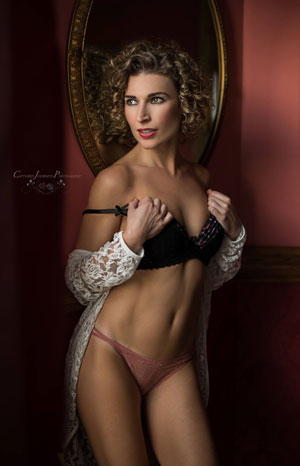 What is the best piece of advice in this business you actually followed so far?
Melanie Edwards: The best piece of advice I ever received was when you're songwriting, take a break and come back to it. You don't have to pump it out in three minutes, though I do still usually write that way.
If someone has never heard your music, which keywords would you personally use to describe your overall sound and style?
Melanie Edwards: Melancholic, haunting, intricate, a "little bit happier than Fiona Apple" or if Tori Amos and Natalie Merchant scissored and had a love child.
Do you consider Internet and all the social media websites as fundamental in building a career in music today, and what is your personal relationship with the new technology at hand?
Melanie Edwards: It's absolutely fundamental. Finally, as an artist you have creative control and the ability to connect to your fans without the industry getting in the way. It's operating underground, away from all the mainstream nonsense.
Where can fans find your latest single release, and are you working on more material for the near future?
Melanie Edwards: My single "What Happened" is on iTunes, Spotify, SoundCloud, Amazon and Pandora right now. I will soon be dropping the full album, Lorelei. Keep up with me by liking my Facebook Fan Page (Melanie Edwards Laboratories), follow me on Instagram (melanieedwardslabs) and Twitter (MelaniEdwards), and visit my website (www.MelanieEdwardsLabs.com).
Are your songs predominantly personal and confessional, and about experiences you have lived, or more abstract and imaginative?
Melanie Edwards: They are all personal and literally out of my diary. I used to write more esoterically. But now, I'm straight to the point.
As you work your way through your career, which more than any other fires-up your imagination – A Grammy award, Platinum music sales or some other tangible milestone?
Melanie Edwards: None of those are important. They are all external validations decided by randos who aren't even creatives. Awards are meant to glorify your ego for 20 seconds, then who cares. What I'm enjoying are the direct messages from my fans that let me know they were in the hospital and listened to my song to make them feel better. Or I helped some kids in the cancer ward pass the day a little better by playing them my music. Or yoga students heard my single in class and it helped with their anxiety and depression. For me, learning that I've helped heal is better than placing a boring trophy on my shelf.
OFFICIAL LINKS: WEBSITE – FACEBOOK – INSTAGRAM – TWITTER
Please follow and like us: