The Keymakers is the duo musical project from Rome Alexander and Rederic. Born and raised in Pittsburgh, the two brothers now live together in Boston. Individually, the boys have been making music for as long as they can remember. Singer-songwriter Rome, officially started his musical journey back in 2010 with his first release, and has since put out several songs to critical acclaim through various platforms. Most recently he had the idea to continue his passion almost exclusively as a writer before taking on this project with his brother. Rederic started his work in music between learning and playing piano, guitar, and drums. In high school, he discovered the world of electronic music production and released his first remix in 2011 and first original production in 2014.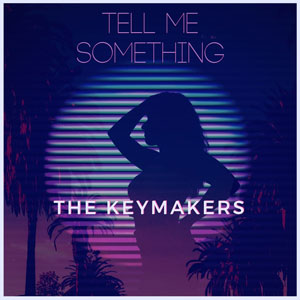 Since working together, The Keymakers have made strides as artists in a short time. Under the direction of Jesse Christophr and the AMAG artist collective, founded and headed by industry leader Anshuman "AM" Sharma, the two have been developing their artistry and writing and producing for others, which has included traveling each month to both Miami and Toronto for studio sessions with other talented musicians and producers.
The Keymakers have now released their brand new single, entitled "Tell Me Something", which follows their previous critically acclaimed tracks, "Good for You" and "Burning Me Up". Now this is how you make a great impression. The Keymakers soulful fourth single lands at the perfect time.
Just as many of their peers have shifted their music to a more hip-hop based sound, these boys course-correct R&B back to its soulful roots with an edgy EDM flair. This perfects the formula that they introduced on previous releases.
Reminding us of the state of music and the missing R&B of the last two decades, The Keymakers gives us a much needed refresher with an ultra-modern twist. They represent that urban love vibe, and hopefully they always will because it's who they are.
Over these bars, the buttery crooners give fans a reminder of how young growing men are supposed to sound in 2018. It's nothing but addictive grooves, mature lyrics and of course a lot of loving. The duo's tightly-hewed harmonies and honest emotions, girded by powerful songwriting and production skills resonate strongly here.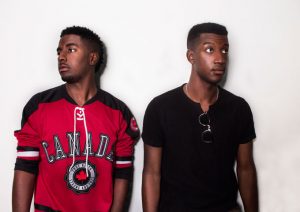 From young playas to swaggering crooners, Rome Alexander and Rederic have learnt how to successfully dominate their groove, and with each new release they accomplish something different by combining enough early R&B elements with contemporary musical fringes.
The Keymakers don't try to re-invent the wheel here, or on any of their other songs for that matter, because that's not ever necessary, given how smoothly they navigate the vehicle they currently have under their control.
As R&B groups continue to evaporate from the pop and urban music landscape and digital streams, The Keymakers' consistent, creative and honest approach to music could make them an accessible mainstay among today's urban and mainstream audiences alike.
With the chaos of the current world considered, The Keymakers champion the urge of following their hearts and passions. They're light years beyond their contemporaries, as they find their own space to shine. The result is yet another great record in the duo's already phenomenal catalogue.
OFFICIAL LINKS: WEBSITE – TWITTER – INSTAGRAM – MUSIC STREAMS
Please follow and like us: