Saykridd Daly is a hiphop recording artist from the UK who has supported big acts such as Tinie Tempah, Skepta, Wiley, DJ Whoo Kid and many more. Now with 5 mixtapes under his belt Daly is promoting the single "Believe" which is characterized by adventurous electronic textures. His main virtue is that he is both a great MC and has a fantastic ear for choosing beats. This track sounds unlike anything you've ever heard before, but oddly familiar nonetheless.
So much Hip-Hop today is formulaic, droll, and just basically void of substance. It is and has been in a state of decline for many years now. It seems that emcees all want to sound the same and spit about exactly the same things. What we have now is an industry obsessed by money and being a celebrity.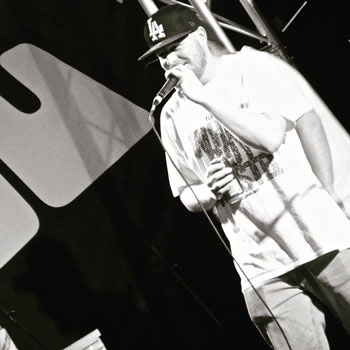 Saykridd Daly seems to be a bit of a savior of sorts. I have heard so many rappers who blend into one: nothing outstanding about their flow, just average. Daly is an emcee from the UK, so to start with, his style, flow, voice, and rhymes just have that special something.
With the track being Brit made it might not sound like your typical hip hop home-brew, but once you get your head round it you will know it is dope. Two things really stand out on this release. One is the assured, confident, tough delivery.
The other is the tip-top flow, and the thick patois which only adds to the intrigue – it's like a puzzle. The beat and Saykridd Daly's voice combine synergistically to rock. The sum is definitely more than the parts.
Saykridd Daly will manage to exceed his niche market potential, in my opinion and become a credible artist in his own right. More than likely through the use of an original and unique production approach, rapid quick-fire wordplay, and a completely urban view, from a Cardiff kid's perspective.
"Believe" is a languid and wistfully reflective number, with sparklingly mutating electronica driving it. And Dubstep influences that have been cut and edited to fit within the context of the track, which also shares many melodic moments. Saykridd Daly takes the vocal stance of an observational storyteller, reinterpreting his visions while watching his world pass him by.
He has a lot to say and the fact that he can flow to this beat so comfortably is really impressive. His accent adds that extra touch to the song that makes it sound good. While he is rapping, the beat by Sinima is like nothing you usually hear over here, unless you are a major EDM fan. So if you are want to just chill or get wild let Saykridd Daly pump out of your speakers!
OFFICIAL LINKS: SOUNDCLOUD – BANDCAMP – FACEBOOK – TWITTER – INSTAGRAM
Please follow and like us: