Morgan Wilson is one of the few young artists that cover all the angles within her songs. From the music to the lyrics, she leaves no stone unturned. She is melodious and exquisite in all that she plays and sings, sometimes under the form of an electrifying and powerful song ("Clue"), and sometimes under the form of a simple ballad ("On The Brink"). Her lyrics mean something, the harmonics and dynamics in each song is outstanding.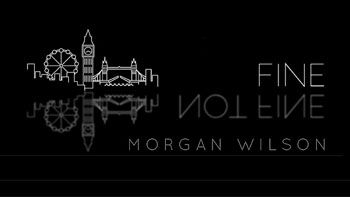 To sum up, within her songs, this artist is made of beautiful contradictions – she is complex, she is simple, she is confident, and she is fragile, and her latest track "Fine" is the one that shows it the most. If you want a song that is a real sample of what Morgan Wilson can emotional achieve within its confines, this is the one – she is "Fine" on the outside, but maybe not so 'fine' down on in the inside, within the context of the song.
Morgan's songs are written from a place I can resonate with – life has its ups and downs but well, that's life. No bitterness, no angst. Just love – gained or lost. The lyrics and the words she uses, her phrasing, where she lilts hits me as being uncontrived, effortless, spontaneous. There is naturalness in the manner her songs move from the verse to the chorus.
The imagery and language she uses makes me appreciate the poet in her. But what touches me most is how her voice and artistry feel, flowing from the heart first and only secondarily from the mind. There is a strange inexplicable timelessness to her melodies, very catchy, and just a slight touch of melancholy. You will find all of this within the confines of 5 minutes on "Fine".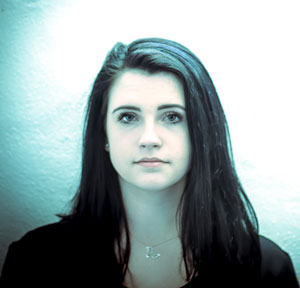 Is her songwriting precocious, how can someone so young know all this? But more than anything else for me it is her vocal styling that is like few other contemporary singers – her phrasing is never the same twice, highly intentional in their fusion with the rhythm and melody, and always perfect in carrying the lyric and the song. I am truly slayed. I kept repeating the song, thinking that Morgan Wilson was too good to be true.
Her vocal range is powerful and yet restrained. She can sing in a lower, smoky register and she can belt her heart out in a gorgeous, effortless soprano voice that will give you Goosebumps all over. That thing that makes Morgan Wilson so special though, is she knows how to write a pop song. She can write a verse, a memorable melody, a hook, a catchy or an emotional chorus, and then a stunning bridge, and she also plays guitar as well. She has that unique talent to turn what seems like a simple pop song into a timeless ode to whatever subject it is she is affronting.
As she explores emotion she shows us her ability to manipulate sound. "Fine" is pure beauty in the age of the superficial, where the music is paired to the emotions they're meant to induce. If you are reading this review and think me a bit over zealous I challenge you to listen to this track. But really listen and allow it to capture you into the story Morgan Wilson has written. Follow the melody and open your heart. It's an amazing journey that you will not regret.
OFFICIAL LINKS: WEBSITE – FACEBOOK – TWITTER – INSTAGRAM – YOUTUBE
Please follow and like us: