Born and raised in a small city named Pomona, young California artist MOO$E is striving to achieve his goal which is creating a better life for his family. And part of that strategy includes his single, "Legend Freestyle" produced by Solow Beats. MOO$E is more than just weed references and money talk, he will put you in a motivated frame of mind and help you get through the grind of an everyday lifestyle. He takes listeners inside his world with deep storytelling. You'll get a feel for his grind, his struggles, as well as his views on social issues.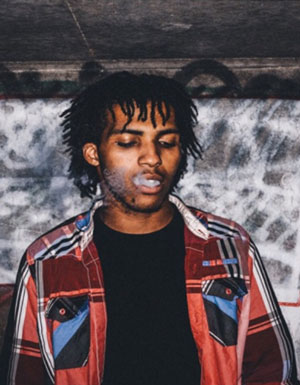 MOO$E brings a very strong mic presence to the table along with a stellar beat. He compliments the rhythm and energy of the music perfectly. He spews out a lot of disillusionment and apprehension on this track. He paints a clear picture of his personal experiences, mentioning his Muslim faith and his beef with a discriminatory world. You'll get a feel for his grind, his struggles, as well as his views on social issues.
MOO$E is a very articulate and introspective MC with a very appealing personality who looks deep into his subjects and themes.
MOO$E is your typical struggling underground hip hop artist, and a fine lyricist who does not fake or create any distorted reality. He calls it as he sees it, and he sees quite a bit – from within his own struggles to the current state of the mainstream game. He explores a variety of emotions showing off his talents as an emcee.
His raps can be both deeply personal and spiritual, and even funny. MOO$E shows his hunger to gain respect – not anger, but drive to prove he deserves a place in the game. He is full of confidence (not arrogance) and swagger, of a man on a mission who will not be stopped.
The beat and production on this on "Legend Freestyle" is impeccable – your head will be bumping the entire time, but there's still enough space for MOO$E to rhyme, and his voice is very warm and inviting. He is bursting out of the gates here with unstoppable lyrical power and a grooving track.
If you consider yourself even a passing fan of underground hip hop, and an observer of current events, you should add this track to your library immediately.
OFFICIAL LINKS: SOUNDCLOUD – TWITTER
Please follow and like us: