After 2 years of development and preparation since the release of the brash and blunt single "No Excuses", and then the hard-hitting "Post-Cancer Freestyle", Max Burleigh finally shares his latest track, "Inspire Me". His heartfelt proclamations throughout the track work to create something that will leave you feeling fulfilled, inspired, and thankful that you're getting to witness such a talented artist in bloom. Using a cadence laced with focus and self-awareness, Max opens the song with this: "Look you inspire me. Pack it up you put the fire in me. I'm done playing games. Done exchanging names. And for me that's the irony. Cuz usually I'm the one that's cold and heartless. And usually you're the one that's upset. And that's a result of me gaslighting, guess you could say that now I'm the mess."
According to research, we are more self-assured when we can see ourselves clearly. We communicate more effectively, make better judgments, and forge stronger bonds with one another. Despite the fact that the majority of people think they are self-aware, genuine self-awareness is an uncommon attribute. However, it's a quality that Max Burleigh seems to have acquired in large doses since the release of "No Excuses". The narrative of "Inspire Me" certifies this much in vibrantly clear terms.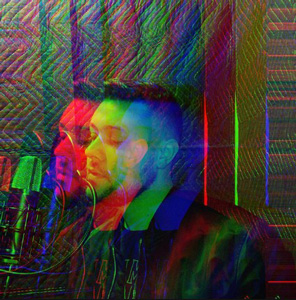 "I was beaten n battered n broken n shattered. You pulled my soul out, took me out of the shadows. I'm thankful for that I can never repay you. I'll always be faithful. If lose my balance. You keep me stable," raps Max Burleigh rather candidly, acknowledging his vulnerabilities, but then shoots straight into: "You can't choose the cards you're dealt. But fuck all that shit I'm flipping the table. I'm doing that just. Im choosing my path. And yeah we all make mistakes. We just don't really feel them though until our hearts really break. But this time around. I think it's different. I can't explain. Feeling freer than a bird so help me god me out of this cage," which proves he also fully understands his strengths.
This being said "Inspire Me" is Max Burleigh revealing a piece of his soul to the public. Few artists are able to generate this level of self-aware songwriting, technical quality and effective storytelling, in just two minutes and thirty-one seconds.
That's all the time it takes for Max to effectively get his message across. It feels less like a single and more so a cinematic experience. He uses every second of the project to tell his side of the story. This requires smart wordplay, a punchy rhyme scheme, and a smooth flow. Elements that Max Burleigh possesses in abundance.
Everything is perfectly tied together by a warmly layered production that beautifully and effectively underscores the vocal delivery. It certainly plays a part in allowing this record to be mind-blowingly engaging, and has us listening more closely to Max Burleigh words. "Inspire Me" is one of those tracks that will dig its claws a little deeper into your memory with each subsequent listen, which is a true mark of just how impactful of a project it is.
OFFICIAL LINKS: TWITTER – INSTAGRAM – STREAMS
Please follow and like us: