Born in Brussels, Belgium, Marc Lallemand is self-taught, having learned to play with his sister's guitar sneaking into her room while she was away when he was 10 years old. He went on to play in his first band as a bassist, because all the other instruments were already taken. At 25, Marc released his first EP with Naked Flame under the Brussels label Crossover, before being discovered by Bang! Records, through which he released two albums in a project with Guy Chadwick, ex-singer of The House of Love. Subsequently Marc toured with Kris Dane before joining the artistic collective PONI in which he remained for 10 years.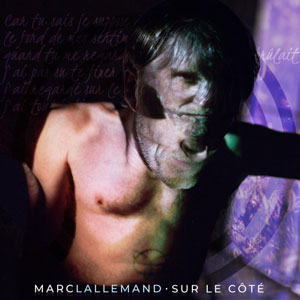 Marc's musical journey continued as he became part of Minérale, where he played bass, keyboards, percussion, guitar and bass. Then came the period when Marc contemplated giving up music indefinitely, moving with his family to Uruguay, but he could not resist buying an acoustic guitar. Eventually the Belgian joined forces with bassist Mateo Olivero and drummer Matias Nuñez, and also started to write in French.
Marc Lallemand's latest single is entitled, "Sur le côté". This is one of those unique pieces of work that seems to come out of nowhere. You could describe this track as "radio friendly" and yet it all has an edge which means that it shouldn't really be thought of as commercial. The verses are sweetly mellifluous and gently understated, the chorus powerful, with rich harmonies, yet dreamy; it is a near-perfect piece of indie-pop.
In fact, "Sur le côté" is one of those truly remarkable songs where you could almost write a complete essay on it, let alone attempting to surmise the track in just a few paragraphs. One of the reasons this song is something truly special is the inventiveness, the creativity of the arrangement, the simple crystal-clear, and smooth organic sounding instrumentation and the many sonic and emotional textures which run throughout "Sur le côté".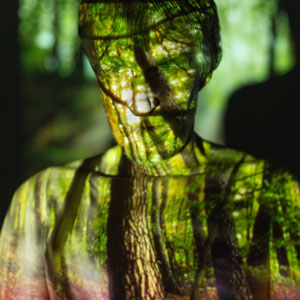 Unfortunately I do not understand French, but that does not detract from the pleasurable listening experience, in anyway. I suspect that being able to decipher the lyrics would be an added bonus to an already fulfilling sense of empathy with the performance. There's a real sense of sonic beauty and charm though out the whole record which captivates the listener. In its deceptive simplicity lies its unique beauty, elegance and inviting warmth.
In some ways, "Sur le côté" also represents the culmination of Marc Lallemand's experiences in a long-standing career, as he blends jangly pop chords, a bouncy percussive rhythm and shimmering keys, with gorgeous harmonies, and deeply resonant basslines, to create the textural allure that spawns some of the most intriguing moments on "Sur le côté". Marc's lead vocals are splendidly graceful and radiant, adding to the overall magnificence of the track.
Marc Lallemand's is a very talented man, to say the least. He has the ability to create beautifully simple melodies, as well as write intricately mesmerizing soundscapes. Catchiness is never an issue, and even first time listeners will find themselves humming along to "Sur le côté".
OFFICIAL LINKS: WEBSITE – FACEBOOK – INSTAGRAM
Please follow and like us: