Late Cambrian is a Brooklyn Based, Indie Electro-Pop band. John Wlaysewski (the collective's principle songwriter and singer) is also a producer, currently working on Tracy Bonham's forthcoming record, "Modern Burdens", which can be pre-ordered HERE. Are Late Cambrian the next big breakout in electronic rock or are we just jumping the gun with only 5 songs at hand? Either way, it's pretty evident that this band are carving their own path in both music and message, steering clear of some familiar tropes that their peers in the music scene seem to use to great extent.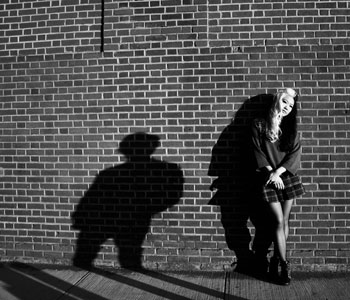 Simply put, Late Cambrian latest EP, "Sweet Cambrian High" works on multiple levels. If you're looking for engaging singular tracks to fill your playlist, this recording has several songs that could keep the band on radio for a long run.
But if you're looking for a deeper connection and a full listening experience, "Sweet Cambrian High" truly takes the listener on a journey both musically and thematically, utilizing synths, drums, guitars and at times Wlaysewski's dreamlike, at other times more aggressive, vocal approach, to make you feel like you've taken every step with him. Add in Late Cambrian's penchant for building a narrative with layers and layers of melody to fill in all the 'bleak' spots, and you've got a band you can truly dig into and get the full experience.
I say 'bleak' spots, because Late Cambrian sings somewhat somber lyrics, over relentlessly joyous beats. You know those confusing, gorgeously sad, bittersweet moments, in your life? Well "Sweet Cambrian High" is chock full of them.
What is most impressive (aside from the EP being constantly compelling) is how Late Cambrian tweaked their sound just enough to make it feel unique in a world of music overflowing with new bands every day. The lush and slightly progressive touches are nice flavoring agents in each song, but don't discount how damn poppy this gets at times.
Translated, this means there is so much tasty sugar, your sweet tooth won't be able to resist. At times it's in the shimmering synths of "Yearbook Photo", or the funky jangling guitars in "Girl Bag Holder", at others it's the smooth and bouncy rhythms of "Hot Minute".
Most times it's in the soaring falsetto induced choruses on "Dark Heart (Where Can We Go Now?)". For me it's the stunning bassline, plus the entire rhythmic package on the most impressive track on the album – "Thanks For Your Time", which also boasts all the melody and harmony Late Cambrian can muster.
Some people are brilliant at absolutely everything they do and everything they touch seems to turn into nuggets made of gold. Enter John Wlaysewski – singer, songwriter and producer – the mastermind behind Late Cambrian. And one might say that he has pretty much a full card of talents that works wonders on this recording.
Wlaysewski and his colleagues, meld music that is a melodic amalgam which leans, sonically speaking, towards electro-pop, but is actually so much more in terms of songwriting, music arranging and production. Usually when music sounds this highly digestible, there is a plethora of quality ingredients to be found its core recipe. And that certainly is the case here.
Late Cambrian is a project of astronomical talent. Every single track on "Sweet Cambrian High" is catchy and orchestrated to perfection; the production is flawless, this band is at the upper echelon of their craft.
OFFICIAL LINKS: WEBSITE – TWITTER – FACEBOOK
Please follow and like us: