Krysle Lip is a talented artist with unique visions and a passion for music and visual art. He has lived in multiple places all over the world, including the United States, Europe, northern Africa, and Canada. He pulls inspiration from David Bowie and Bjork as well as traditional Bedouin music. Krysle Lip's passion for music has led him, at just 25 years old, to become the owner of a permanent light and sound show in a historical room inside the wax museum, "GREVIN." The room was built in 1900 for the universal exhibition "Palais des Mirages" and was known to be Michael Jackson's favorite room in Paris. On his single, "King Of Dreams", Krysle Lip's distinctive baritone takes center stage, set against a backdrop of slow, brooding and mesmerizing instrumentation that's embellished with hints of baroque pop and darkwave.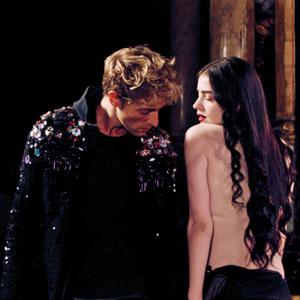 Krysle Lip sounds emotionally powerful and drives the track forward over a cinematic sounding landscape. The track is an example of the sweeping atmosphere that the artist is adept at creating, the power comes from the space between the notes.
This piece of work is about the combined feelings and mood Krysle's voice creates. It should be listened to late at night, in the dark and alone, and is a worthy reminder of why Krysle's atmospheric soul searching music will work so well in film and television scores.
Backed by the assistance of Grammy Award-winning engineers Darrell Thorp and Florian Lagatta, Krysle Lip explores the undermining and sometimes lacerating loneliness beneath extravagant and luxurious facades.
This is a track of feeling and passion, and undoubted class. Not surprisingly, the first taste of the song in its perilous opening bars is perhaps the best way to draw in an audience, and if they're prepared for an intensely affecting experience then they're in for a treat.
The ambient sound which rises to near meteoric proportions is perfect for Krysle Lip's downtrodden voice. The musical blend plucks away at anyone's inner self and everyone that enjoys music for the 'feel' is going to be impressed. Emotions are gnawed at, swallowed and regurgitated.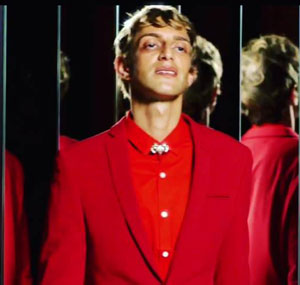 The building in power and momentum, the song skillfully avoids the temptation to move too up-tempo and remains an almost heart stopping piece of music with a steady beat. This track is seminal because it is groundbreaking, terribly beautiful and completely influential.
Crafting saddening melancholy into beauty, and vice versa, seems to be Krysle Lip's specific talent on "King Of Dreams". It's a harrowing experience right from the beginning, and intensely revelatory. Documenting the delusions and depressions of illusory grandeur and dark unquenchable lust.
It also hints toward the narcissistic use of power over everything in life before realizing the damage of this abuse.  What may be overlooked here is that Krysle Lip is really pushing the boundaries, as he creates sounds and imagery with poignancy and meaning behind it. Provoking powerful emotional associations from his audience.
"King Of Dreams" is absolutely remarkable, and a fully considered, far-reaching, moment-embodying audiovisual statement, from an artist with extensive charisma and theatrical flair.
OFFICIAL LINKS: WEBSITE – INSTAGRAM – FACEBOOK – SOUNDCLOUD – YOUTUBE
Please follow and like us: