The definition of a true musical moment is when you're right in the middle of it. Such is the case with the EDM boom taking over the charts, a movement that established pulsating, treble-soaked electronic dance as not only the dominant form of crowd-pleasing live music, but the contemporary language for all things pop, and the default formula to reach for the top of the charts. The number of club artists that have made EDM and pop crossover geared singles, meant to crack open the Top40 is numerous. These are songs that have the biggest climaxes, the least avoidable hooks, and the most compulsory floor-filling beats. If you're hoping to revitalize your mind and body before summer starts, and need to gain that spark back in your life with a formula as described above then grab a slice of "ALIVE", the brand new, critically acclaimed single by Kenneth Kane.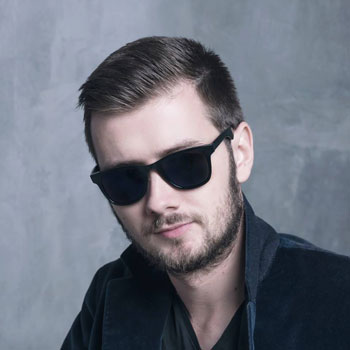 This mix of trance builds and electro drops creates the most euphoric experience. "ALIVE" is the type of track that forces your body to embrace your friends all while jumping in the air. Kane was not holding any emotion back, musically or lyrically.
The music video also depicts happy scenes of group and crowd elation to back up the music's claims. While walking through any popular, music festival this summer you will probably hear this song multiple times. It has all the potential of becoming an anthem for the community. If this track doesn't encourage you to keep fighting the battle we call 'life', what will?
Kenneth Kane is a master of epic progression chords and catchy melody, while the female singer drops lyrical references all throughout the track. It really brings the story to life – "Baby get lost in this moment. Burning bright in the night skies. We could get lost in this moment. Coming alive in the night time." While listening to the track, it will inspire you to connect with the people you love, and go out and do something.
Kenneth Kane has clearly honed his craft even more since his previous release and makes this new single seem so simple and easy but there is obviously talent involved in the making of such an inviting track.
The pace is controlled to lift the mood at the right time as well as allow time for reflection. Boasting an incredible build-up, this song takes the listener on a journey with a beautiful destination. This is a song that provides true bliss and inspiration.
More About: Emerging DJ, producer, and online entrepreneur, Kenneth Kane, works with Ableton Live, drawing inspiration from artists like Armin van Buuren, Martin Garrix and Avicii, as well as legendries like Kraftwerk, Jean Michel Jarre and Vangelis.
OFFICIAL LINKS: WEBSITE – FACEBOOK – INSTAGRAM – SOUNDCLOUD – TWITTER
Please follow and like us: