Dunja World is a classically trained pianist, singer-songwriter now residing in New York. As a survivor of Civil War in 1999, Dunja came to the US with no friends or family, and has since used her talent to compose music for film, television, and commercials. She has performed at prestigious venues, including the White House, and has worked with well-known film directors and music producers. Dunja worked with One Foundation to create her current release – "One" – a simple, yet affecting, song with a message of peace, that could be easily translated and sung by a wide range of language speakers.
The arts are such a personal thing and we all have our own preferences so it's difficult to recommend artistic renditions to anyone. With that in mind, you'll absolutely love this track as its theme so universal. In addition Dunja World's voice can be sweet as a harp, swoop to aching, sultry depths, and then turn into a powerhouse. It's pure velvet with a touch of smoke. Dunja puts her heart and soul into the track, elevating the warm instrumentation and finely tuned arrangement.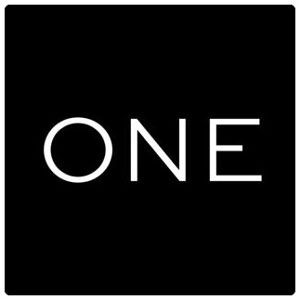 This is a work of great eminent stature. It stands tall and proud as it waves the flag of peace and harmony while we listen in on Dunja's heartfelt rendition of this inspirational song. Transporting us back to our primal instincts and sung with beauty and simplicity, "One" exemplifies that all people should be united by the same desire and aspiration for love and peace.
That this is a more than necessary appeal can be gauged by a recent study which showed that there are only 11 countries in the entire world that are actually free from conflict.
The track is an authentic expression of Dunja World's innate musical, spiritual and cultural sensibilities. The standard of beauty embedded in this composition is consistently met within all of its elements. "One" is pretty much a perfect song, in part because its musical architecture so accurately mirrors the lyrics.
The song falls short of three minutes but it travels across a number of emotional and musical vistas in that time. Dunja opens up her heart and her voice in the chorus, and to hear how she resolves the notes feels like a warm blanket covering a cold shudder.
The track excels in drawing listeners closer to its truths, as Dunja World's luscious tone infuses the arrangement, caressing each word. The feeling and honesty with which she sings and the impeccable choice of instrumentation makes this a most enjoyable listening experience.
Song Credits: Music, lyrics and main vocals for "ONE" were provided by Dunja World. Jimmy Bralower produced and mixed the track, while Johnny Gale played guitar, bass and sang background vocals. Randy Merrill mastered the track and Daniel Palmier/One Foundation executive produced it.
OFFICIAL LINKS: ITUNES – INSTAGRAM – FACEBOOK – TWITTER
Please follow and like us: