The dynamic musical duo known as Dude, Chill, is comprised of the talented and ambitious friends Sam Mason and Kat Hutt. Initially, the project began as a casual opportunity for the two to harmonize and strum chords in unison, but their innate chemistry and natural talent quickly led to the development of a more serious musical undertaking. Since then, the duo has been fervently writing and producing an array of captivating tunes that showcase their diverse musical influences.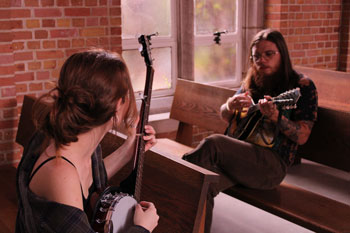 Drawing inspiration from a vast array of genres, the music of Dude, Chill is a testament to the duo's unyielding passion for all types of music. Their unique sound reflects the boundless range of their creative expressions, like on their latest single release which blends together elements of indie-rock and alt-folk to create a harmonious fusion that is entirely their own.
As they continue to hone their craft, Dude, Chill is poised to release a wealth of new music in the near future. With an impressive collection of songs already in the works, the duo is excited to share their latest musical offerings with the world. Currently, they are promoting their latest 3-song single, "Vol.2", a captivating showcase of their genre-defying sound that is sure to leave listeners spellbound.
Overall, "Vol.2" is a solidly good record from Dude, Chill, and shows a band that know what makes a good song regardless of musical stylings. It's a collection of tracks full of fantastic songwriting and intriguing lyricism with no filler elements to show for it. Big guitars and booming basslines ripple alongside the slamming drums on the opening track, "I'll Live", which flourishes on bombastic rhythms and soaring vocals.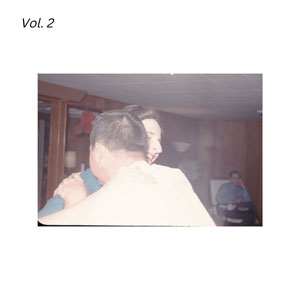 "Yungjon" flips to an insistent and throbbing minimalistic electronic beat. The shared male-female lead vocals, as well as the layered harmonies, are performed gorgeously. The arrangement also leaves room for some resonating synth motifs to intrude the mellifluous template, creating a dynamic and louder second half to the song. When you look carefully under the bonnet, there is a range of diverse influences peppered through the track that leave an impression.
"Bigger Questions" again, makes a huge left turn, as Dude, Chill bring in the affecting picked organic instruments, and the poignant, sultry vocal harmonizing. Overall, the lyrics of the song suggest a journey of growth and change over time. The song's protagonists are committed to achieving their goals, but they are also pragmatic and realistic about the challenges they face together.
The strong commitment to a relationship suggests that they value human connection and support, and that they are willing to give up some of their dreams or ambitions in order to make progress towards their ultimate goal. The final line "Honey I wish I could take the pain away" also suggests concern, empathy and caring for each other.
In summary, Dude, Chill is a musical collaboration whose raw talent and relentless drive are sure to propel them to the forefront of the music scene. Sam Mason and Kat Hutt are in a good place, as they are not hung up on delivering a conveyor belt of chart hits, but rather intelligent and emotional songs with endless depth. Stay tuned for more exciting developments from this dynamic duo!
OFFICIAL LINKS
https://instagram.com/dudechillisaband?igshid=YmMyMTA2M2Y=
https://open.spotify.com/artist/1QY0pt4DXtmvosfINPcmfS?si=pCbnuWFGSyahtOJT_sP-zQ
Please follow and like us: