Few contemporary artists are as exciting in the way singer, songwriter, dancer and model Danjul can be. The pop prodigy evokes the 80s and 90s with a synth-pop style that is exhilarating with a unique ultra-modern twist. Of course, Danjul is no nostalgia act and continues to go from strength to strength with each subsequent release. The fullness of sound on his single "Drama" is mesmerizing. As the song builds, you get an immediate sense that something great is coming. And it does. Without a doubt, "Drama" is the best song in his catalog so far, with a new wave pop styling that provides an urgent and uplifting rhythm, while enhancing its melodramatic lyrical narrative of sentimental intricacies.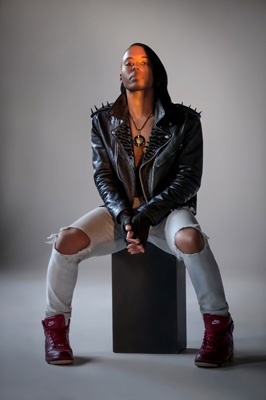 "Drama" is rhythmic and melodic gold. The chorus is catchy and the beat will have the dance floor flexing. It demands you turn the volume to 11, if you haven't done so already; it's that good. Moreover, Danjul's vocal timbres will captivate the senses, as will the synth dance-pop styling.
Produced by Nathan Bankston & Conner Weinstein, and written by Danjul himself, the mix and overall vocal presentation will likely remind you of past legends and some of Danjul's major influences. I can only express how magnificent it is to hear a modernized interpretation of a charismatic style set that will once again permeate the zeitgeist due to the insightful talents of Danjul.
"Drama" illustrates that Danjul is an incredibly talented musician, something that has been clear from the outset. A self-taught songwriter, dancer and choreographer, Danjul grew up going through difficult economic situations, and discovered solace in his imagination and creativity.
Danjul started his professional musical journey in 2010 when he met producer Matthew Nelson, who helped him form the foundation of his unique original sound. His artistic and sonic evolution, was further enhanced on the single "Drama" by producers Nathan Bankston & Conner Weinstein.
The track originally released in 2021 via New York based Bentley Records has since gained huge momentum worldwide and on social media outlets, garnering Danjul a multitude of critical acclaim and visibility.
This year alone Danjul has graced the covers of seven international magazines, while his music has been played on radio stations across the globe. Recently he signed a distribution deal with Grammy award winning producer Rob Schwartz, under his WHOMAG multimedia (Sony Music Imprint) for 2023.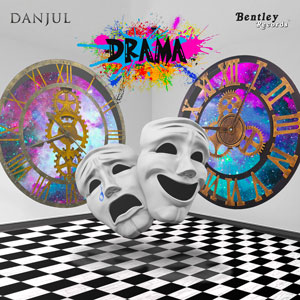 However, as life so often teaches us, with success also comes moments of heartache. Raised by his young parents Toni & Rorey White, alongside his younger brother Brandyn and older sister Roshanda White, Danjul recently suffered the loss of his beloved grandmother, Belita.
Danjul received the news of his grandmother's passing, 10 mins after receiving a phone call that confirmed the play-listing of his song "Drama" on Florida's #1 radio station. A week later, he made his first magazine cover appearance, in the Philippines.
Though he was heartbroken, his career suddenly began to move its momentum with determination. This further reinforced Danjul's promise to honor his grandmother's wishes that he reach the absolute apex of his artistic career.
There is no other way to put it; Danjul is a potential pop triumph – a brightly shining star ascending higher and higher into the atmosphere. Danjul is an unstoppable force due to his ambition, creativity and performance prowess. "Drama" is pure, pulsating intoxication. The start of something beautiful – a future that is filled with full, all-encompassing achievement on the way toward Danjul's imminent rise to the top.
OFFICIAL LINKS:
Website: www.Danjulmusic.com
www.YouTube.com/c/storyofdanjul
www.Instagram.com/storyofdanjul
www.Twitter.com/storyofdanjul
TikTok: @danjulmusic
Streams: https://song.link/i/1596441784
Please follow and like us: