I've totally run out of adjectives when it comes to Charles Luck and his collective crew.These guys turn out song after quality song, going in one million directions while hitting all the targets head-on. Black Astronaut Records commander-in-chief has put together an eclectic unit of talented artists coming from all around the world, including Chicago, Kentucky, Bristol, London, Germany, Sweden, Philadelphia and more. These guys and girls sing, rap and do just about anything to their turn songs into irresistible earworms.
They do covers, original songs, remixes, and original songs created out of covers. No restrictions, no boundaries, Charles Luck and crew measure their limits by only one word – creativity! But their creativity is designed to serve the song and not their egos. And this is exactly what they set out to do on Charles Luck's "Addicts Mind" ft. Jonathan BT & B Daz.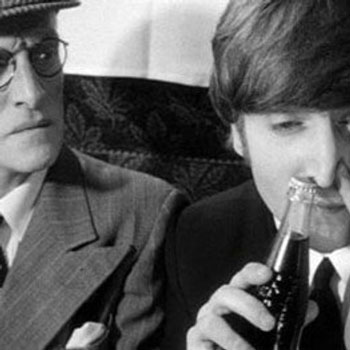 Musically the track is based on the mesmerizing classic by John Lennon, "Jealous Guy". And when you have a singer that can pull your heartstrings just as much as the legendary Brian Ferry did in his smash hit version of the song, you know you're onto something.
Jonathan BT & B Daz totally rips this song apart, both in the vocal and rapping departments, forging a modern urban street-edge, into a one-time pop classic. Lyrically "Jealous Guy" explored the psyche of a hurting heart, whereas "Addicts Mind" looks at a wounded mind and broken soul –
"Been through it with clenched fists, and overcame it, took 10 ten year walk through the desert, before I learned to tame it, and channel it into tunes so I can relay the only message I got, and can back it up. Music saves lives, and survival is practical. "
There is an awesome wave of current artists dipping deeply into 70s and 80s nostalgia and doing it well, may I add. Charles Luck and crew contribute to that wave in a huge way here, as they did with the David Bowie track awhile back. Except this is not a remake or reworking of an old track, but a total reinvention. Tino Red's Production is unmatched, and he should count his lucky stars he found a writer as talented and driven as Luck to bring out the best in him. I cannot wait to see these two perform live, and I'm sure many others are also eagerly awaiting for this highly anticipated event to happen.
They deserve many more accolades, as they are distinct and memorable in whatever they do. Their music is vibrant; the lyrics are excellent, vocals superb, the rapping on point. All-round this is just a class act. One of the most awe-inspiring underground crossover groups I have heard in years. I don't know what kind of budget they're working on, but Charles Luck is turning out major label styled productions.
OFFICIAL LINKS: TWITTER – FACEBOOK – INSTAGRAM – YOUTUBE – SOUNDCLOUD – REDDIT – DATPIFF
Please follow and like us: