Singer, songwriter and recording artist from Toronto, Canada, Bianca 'Icielani' Garcia is blessed with multiple ethnicities in her DNA that run from Northern, Western, and Eastern Europe, to Asia and Russia. She exhibits he same multicolored flavors in her music, having devoured R&B, Hip Hop, Dance, Rock, and Reggae influences while growing up. Her acclaimed single "Baila Conmigo", forged a fresh Miami sound, while "Refugee" showed off her conscious sensitivity, on a track dedicated to all the refugees in the world. However there can be no doubt that she has reached her highest point with the single "So Nice", which has been reaping in the accolades. The track is featured on the Billboard charting album "Tropical House Cruises to Jamaica", which is now a collector's item amongst the top reggae compilation albums of 2018, exclusively on Billboard.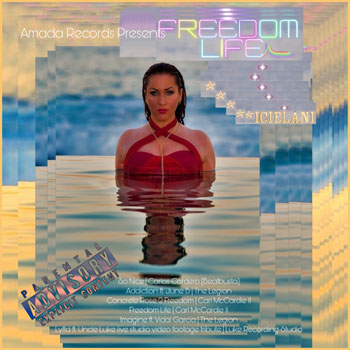 Signed to Amada Records since October 2018, inclusion on the chart-topping Billboard album "Tropical House Cruises to Jamaica", is only the first step in Icielani's latest career chapter, which includes her brand new EP "Freedom Life", now on pre-order at the Amada Records website.
The EP features songs like "Addiction" ft. June B, "Imagine" ft. Vidal Garcia, "Freedom Life", "Concrete Rose 2 Freedom" and "Lyftd" ft. Luke, while the Billboard award-winning track, "So Nice" is the project's lead single. Melodic, calming and sweetly composed, the song is both modern but still smooth. "So Nice" teases a bolder artist, one who is much more willing to take artistic risks regardless of the outcome.
The rise of Icielani has been a steady reveal; intent on becoming an unbridled voice for loving and caring hearts everywhere, she initially chose to place the focus solely on her music, doling out nostalgic R&B/Pop and Dance tracks in brief and poignant volumes.
Subsequently, her latest releases provide a dynamic look at her vocal style, one which melds together the warm and familiar intonations of a number of recognizable crossover genre forbearers. Icielani's contemplative, lyricism rings with a universal truth, and with each passing release, she has inched closer to the inevitable award-winning reality ultimately produced by "So Nice", and the EP "Freedom Life".
The subtle reggae rhythm of "So Nice" is proof of the singer-songwriter's stylish intentions, but it's also indicative of a developing pen that always hits the mark. There's an entirely fresh sense of vigor found on this track that is carried throughout the EP "Freedom Life". "So Nice" once again showcases Icielani's ability to navigate modern musical soundscapes without stringently conforming to the scene's increasingly restrictive pop-format.
Yet at the same time she has located a perfect balance between what works on the radio, what her fans want and what keeps the attention of the casual listener. Slick and effortless, "So Nice" will keep you coming around for more, because it's fascinating to see how Icielani's mind, body and music works on each new release.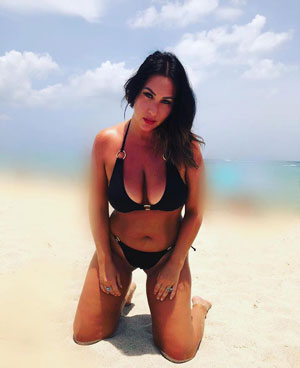 The Icielani Story So Far: She has been singing with her siblings in the living, and in the church choir since she was seven years old. Her influences include R&B, Hip Hop, Dance, Rock, and Reggae, especially with Toronto being home to Caribana, a Caribbean festival held every year that she would attend growing up. After high school, Icielani was accepted into Randolph Academy for the Performing Arts, during which time she recorded a demo of "Killing Me Softly" by the Fugees with a Notorious B.I.G beat with her brother in their basement which was discovered by the owner of Caribbean Sound Basin in Trinidad & Tobago.  At 19 years old, Icielani flew out to the studio on the island to record her first professional studio takes.
Returning back from Trinidad, she also began studying English Literature at the University of Toronto. However, beside her musical activities, Icielani had also secured a 5 year swimsuit modelling contract with Swimsuit Canada in Toronto, as well as making on screen movie appearances in the remake of the Jimi Hendrix movie and 'Bait' with Jamie Foxx, David Morse, Mike Epps and Kimberly Elise. Further proving her all-round artistic abilities. Icielani is married to her husband from the South Bronx, Gilberto Garcia who is also her current manager.
OFFICIAL LINKS: WEBSITE – AMADA RECORDS – MUSIC STREAMS YOUTUBE – BILLBOARD CHARTS – FACEBOOK – TWITTER – INSTAGRAM
Please follow and like us: