Ashley Marie I'm a new indie singer-songwriter from Las Vegas. She started writing and sharing songs since last year. Currently she has released 4 singles, with more to come. Ashely will soon be getting some serious credit as a songwriter. Her songs are beautifully written and composed. They take you to another place, and are perfect to play at night while you're trying to decompress, and pondering those deeper existential moments in your life. She performs her songs about love, with the utmost presence of poignancy in her voice. Nothing overblown, nothing over-dramatized, just pure vocal nuance.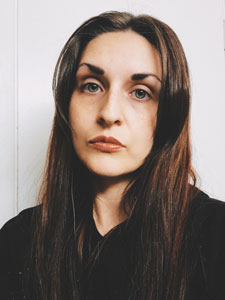 On her single "Unravel", Ashley Marie has a sensuous, melancholic, and understated presence. She lays back gently in the pockets of the elegantly driven, and piano-dominated production, drawing you compellingly into her world, rather than making herself obvious and inescapable, like many of her contemporaries.
Ashley's, for now, signature sound – a deeply chill and alluring spin on Pop, Downtempo and electro, finds her dispensing real talk with an airy, conversational vocal presence.
Few singers inhabit this graceful, yet rhythmic sonic environment, as naturally as Ashley Marie. Partially, that's because she hasn't reached for the usual pop diva's clichéd toolkit, or pandered to the demands of today's mainstream fetishes. Instead, she's churned out music within her wheelhouse, building up a neat collection of atmospheric modern indie-pop tracks that help to establish a lane for her unique talents.
"Unravel" is a bracingly honest account of Ashley Marie's bucketful of thoughts, at the time of writing. Of all the thoughtful lines in the song, the one that most captured my attention, and inspired powerful imagery for me, is when she sings: "Do you want me close, so close, I can feel your pain?"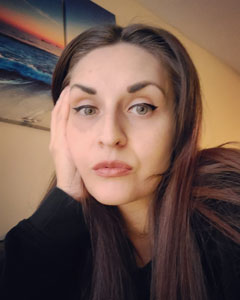 Few lines this year have sounded more emotionally evocative than this. Ashley simply poured her heart into a considerate rumination that happened to match my mood of the moment. That's what makes music connect so strongly to the listener.
Instruments akin to sound hypnotism, mesmerizing vocals, and affecting lyrics – all of this makes "Unravel" a tantalizing track. Ashley Marie uses her recipe of soft vocals, chilled out production, and relatable lyricism, confidently.
"Unravel traverses this terrain deftly, eliciting an exquisitely natural performance from Ashley. This mellow, atmospheric vibe works wonders for the single, as Ashley's mysterious persona and charisma hold the project together. You cannot help but be impressed by such prowess, after only getting started in 2020.
Ultimately another good reason for "Unravel" to exist is to make people aware that Ashley Marie is out there excelling in her chosen lane. With proper promotion and music video landscaping, there's no denying the potential that this track could have for the singer-songwriter.
OFFICIAL LINKS: INSTAGRAM – YOUTUBE – SPOTIFY
Please follow and like us: