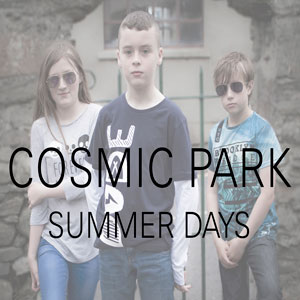 Formed in early 2017 Cosmic Park are a three piece rock band from Ardglass, Northern Ireland. The band's members are Sean: Vocals (aged 11), Cailean: Guitars (aged 10) and Sophie: Drums (aged 11). They released their debut single 'Summer Days' on the 24th of October 2017.
'Summer Days' is the first single from Cosmic Park's forthcoming debut EP 'We Are Cosmic Park' which will be released on Ethical Earth Records later this year.
Cosmic Park have been creating a buzz in their local music scene which prompted Ethical Earth Records to sign the youngsters and to put them in the studio to record their original material.
'Summer Days' is available to download from all the main online retailers.
LINKS: FACEBOOK – TWITTER – YOUTUBE – SOUNDCLOUD – ITUNES
Please follow and like us: