"Edwin Rosen is only twenty years old but he manages to pinpoint all the important parameters; cool synth sounds, a lively drum machine and melancholy in abundance." – Zero Magazine
The Illusive and mysterious German electronic, singer songwriter and music producer Edwin Rosen has returned with his debut EP, the electrifying, dance inducing and synth laden, "mitleerenhänden".
At just 20 years of age and over the course of his 2 year musical career so far, spanning over 5 single releases since 2020, we have borne witness to the incredible trajectory of Rosen's musical journey. Catapulted from a relatively unknown bedroom producer to a highly popular and respected musician, Rosen's fanbase is increasing by the minute. Clocking well over 7 million streams for his single 'Leichter//kälter', with each and every one of his other 4 singles holding well over 1 million streams respectively. Recently setting out on his first tour in August 2021, (including his first ever live show) all 7 dates sold out within 20 minutes.
Earlier this year it was clear to see the spark Edwin had stirred in the underground German music scene. Now as we come to the end of the year and his debut EP release, "mitleerenhänden" the flames for this young musician are fully aglow blazing the way for a 2022 full of endless possibilities.
Solidly taking the German music world by storm and rising to recognition with no label, promotion or marketing plan, Edwin has already faced the impossible. Now raising his gaze, his sights are set on the rest of the world and Berlin was just the beginning.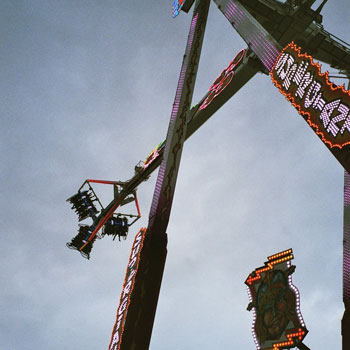 "mitleerenhänden" which translates to empty handed is an EP about coming to terms with things not going the way you expected them too, about things ending too quickly and about the last hope that remains when all seems lost. The title track is about feeling like no matter what you do it just feels like it is not good enough, which leaves you feeling alone with nothing left to give." – Edwin Rosen
Edwin is primed to announce his next set of live shows in 2022. If the last tour is anything to go by, you'll need to be quick as a flash to snap these up. Purchase here.
Instagram || Facebook || Soundcloud || Spotify || Tiktok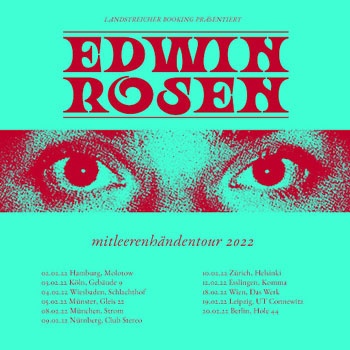 Edwin Rosen Biography: Creating music purely as a means of personal catharsis and enjoyment, Rosen takes his inspiration from the likes of Joy Division, Boy Harsher and Molchat Doma, calling his music "Neueneue Deutsche Welle" which loosely translates to 'New-new German Wave', his modern-day reimagining of new wave/post-punk music which sprung out of West Germany back in the 1980s, with heavy rock and electronic influences. This newly coined word is the only information that can be found on Rosen's Spotify biography, unlike many upcoming artists in their early 20's, Rosen prefers to keep his personal life out of the limelight and let his music speak for itself.
Young, ambitious and shrouded in mystery, Edwin Rosen has proven himself to be somewhat of a dark horse in the electronic music arena. Done without a label, promo or any sort of elaborate marketing plan, Edwin Rosen managed to achieve the impossible, almost tripling his fanbase in a few months, gaining the attention of print magazine Das Wetter and winter sports company Audi Nines, who used his last single for one of their promo videos. Newly signed to Berlin indie label IRRSINN, Edwin Rosen is proving himself to be one to watch for the coming year through sheer talent, authenticity and hard work.
Please follow and like us: