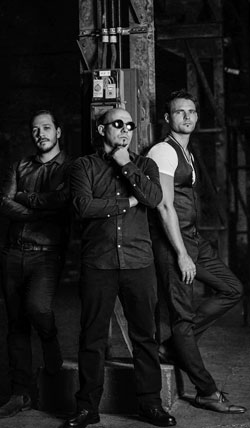 Resident N – multiple award winner at the 2019 German Rock and Pop Awards – is very proud to announce the release of the band's second studio EP. The leading single "ice 'n' snow" entered streaming platforms on May 25 and can be found here.
Produced at former EMI studio RailRoad Tracks, be prepared for highest quality tunes. It would be too much talking about a redefinition, but Carlson Rufer and his mates explore the genre just enough to travel back home safely.
This 5 song EP contains more wisdom and variety than most 1h long players. Escorted by melodic guitar riffs and top notch drum patterns, the poppy hooks create a neat comfort zone. Dance, dream, pump up and run. And still, their overall sound – not at last due to the charismatic voice – seems so well defined that the listener always knows which band is playing.
Resident N is a blazing avenue offside the mainstream and by all means a band to watch. Band Members: Vox/Guitar: Carlson Rufer – Guitar: Benni Kuhl – Bass: Ivan Vanja – Drums: Ben Nevis / Nikolai S.
Follow Resident N:
Website: www.residentn.com
FB: https://www.facebook.com/ResidentN
Insta: https://www.instagram.com/rocktheresidence
Please follow and like us: