Nocturnal Omissions is an ever-evolving independent experimental electronic solo project conceived by DJ Vallen in 2002. In his youth he learned to play Piano, Bass, French Horn, Drums and was a classically trained singer. In the late 90s, he started producing electronic music in tracker formats, remixes of others musician works between 1995-2002 under numerous pseudonyms and band names which were later co-opted by other artist. As an independent music artist they were briefly popular on MySpace in 2002-2006 and this was when much of his time was spent playing in locally forgotten punk, rock and metal bands in the greater New York Metro.
Before, he became the keyboardist on (No More Nations/Musharaka) a collaborative punk project from 2006-2016 in San Francisco. He then returned to the studio to work on some electronic, chill-wave, lo-fi trip-hop, pock-rock CDs and ended up producing 3 albums between moves for work between NYC, San Francisco, Seattle and Boston. In 2021, they re-released two old albums and three new albums (originally SoundCloud exclusives).  All of the albums had their lyrics striped away and were decided to be best as originally planned, as instrumental, background music, just shortly before their pandemic release.
New Re-releases in 2021:
2006 – Divine Atrocities – EBM/EDM, Dark Core, and Progressive Trance based.
2008 – Aggravated Damage – industrial inspired, electronic and experimental.
2019 – Ascendant Sea – electronic rock inspired album, and is post-rock
2020 – Transientalism – Lo-Fi, electronic, post-rock inspired album
2021 – Tempus Destinatum – more electronic, chill-wave, and LoFi-beats inspired sound with occasional elements of Glitch and Dub.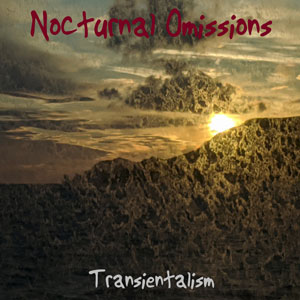 OFFICIAL LINKS:
BandCamp: https://nocturnalomissions.bandcamp.com/
Nocturnal Omissions Band Website: http://nocturnalomissionsmusic.com/
Spotify – https://open.spotify.com/artist/4K1Sl6wPiQjxIjlgotmjco
YouTube – https://www.youtube.com/channel/UCvaGibbI91qkNVJFYeTJBLw
Pandora – https://www.pandora.com/artist/nocturnal-omissions/ARqz4bVJtkdc6mk
Apple Music – https://music.apple.com/us/artist/nocturnal-omissions/1580147532
Deezer – https://www.deezer.com/us/artist/141711162
Please follow and like us: