NENE BI NEZOU ROLAND known as NENE ROL Mister TOTOMAN is a Reggae-Dancehall artist-singer and Marin by profession. He was born on December 07, 1986 in Bonon, in the sub-prefecture of Bouaflé, in the region of Marahoué. He has 2 brothers and 12 sisters. He got engaged on February 17 2019 and then got married on April 12 of the same year to the American Author, Composer, and CEO of SHABBA TOP ARTIST INTERNATIONAL PROMOTION, Cindy Helene Nene, who is a writer and prophet wearing the mind of God. She is also the songwriter of the song #I HEAR HIS WISPER #.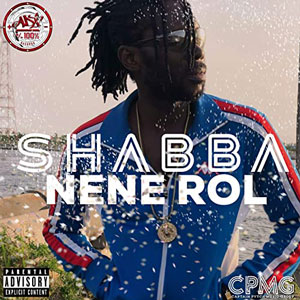 Although his father was a police investigator and his mother a housewife, the young Roland has artistic fiber in his genes. His maternal grandfather being a traditional dancer, Roland could not escape his cultural destiny.  Bitten by the music bug very early, Roland switched to the moniker NENE ROL in the 2000's, orientating towards reggaetone, ragga, rap and dance hall.
His first real musical work was released in 2002. It is called "To everyone son way" and appears on the "YAFOHI" compilation produced by Tony Adams (Boss Playa) in Paris. Two years later, on December 13, 2004, NENE ROL released his first album entitled "ENFANT DE MONTAGNE" distributed by SHOWBIZ. It was an album of 10 tracks which allowed the artist to really make himself known on the national and regional levels.
The artist is immersed in a universe of pure reggaeton-reggae-ragga dance-hall – styles through which he counts on to conquer the whole world. NENE ROL conveys his messages in French, English, Spanish, and in Gouro, which is his mother tongue.
NENE ROL began to see his dream come true, as his album opened the doors of great musical stages. In 2004 he participated in the M.A.M show at the Abidjan Palace of Culture, marking the 10 years of the group's career. In 2005 NENE ROL also opened for the Franco-Congolese singer SINGUILA.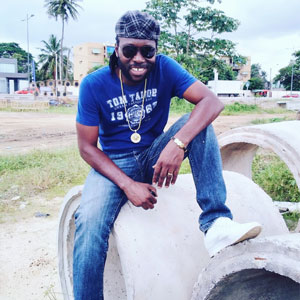 NENE ROL's credits have since continued to grow. In 2012 NENE ROL joined Preda and Raj in the MAGIC BLACK formation SOUND (MBS), as the vocal lead of the group. They released an album called "We don't do anything with that". The title, which advocates African integration, gained real media success.
In 2016, on the sidelines of the Magic Black Sound formation, NENE ROL released his second solo opus. This was a single called "TOTOMAN"- The track was arranged and produced in Paris by CAPTAIN PYTCH and the Label ADJRECORDS. For the artist, this was not a break with MBS, but rather a desire to express what he felt deep inside him. And this maxi single led the way to a real album which was scheduled for release in 2016.
In 2018 NENE ROL dropped the single #MOOVER. In 2019 he was the Best Artist Revelation Reggae Dance-Hall at the 225 Reggae Music Awards.  In 2020 he ranked among the Tops 5 Artist of the month for February on MTV ROCK and MTV USA. This has all led to the release of his single "SHABBA".
Connect with NENE ROL on Facebook, Twitter, and Instagram @Nenerolofficiel, and on SoundCloud, Spotify, and YouTube @Nene Rol
Check out the NENE ROL Videos:
https://youtu.be/d-1ORQrRhEg
Shabba
https://youtu.be/d-1ORQrRhEg
Moover
https://youtu.be/ps7mIoXF68s
Totoman
Please follow and like us: