Indian singer-songwriter, and growing pop star, Mallika Mehta, better known as The Adele from Mumbai, represents a strand of traditionalism within mainstream pop and R&B music. Mallika has found her musical calling as an unpretentious pop artist – a fiercely honest voice telling immensely personal stories in an age of authenticity. Radiating self-confidence and assuredness, Mallika who sings in five languages – Hindi, English, Gujarati, Punjabi and Spanish – bolsters her existing catalogue of luxuriously layered pop songs with deep moments of introspection and love.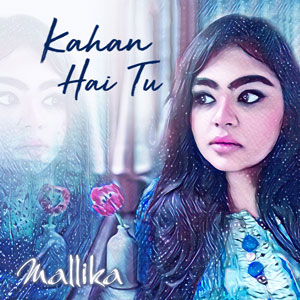 Continuing her upward trajectory, in 2020 Mallika Mehta released 3 original singles – one in English and two in Hindi. She was covered by Rolling Stone, Times of India, India West, Urban Asian, Score Magazine, Mirchi Play and a lot of other media. She was interviewed by many radio stations globally, like Sabras Radio (UK), Red FM, Radio One, All India Radio – Rainbow FM, Big FM etc.
Mehta penned the song "Kahan Hai Tu" – produced by Shivang Arora, and mixed and mastered by Aasa Singh – during one of her midnight writing sessions when she usually sits with her keyboard. She says, "The song is all about craving, missing, longing and waiting for the one you love." Although the Mallika has sung in Hindi before, this is the first time she's written completely in the language. She says, "It falls under a new territory for me. I never thought I'd write and release a Hindi single so soon, I thought it would still take me a while to write one since I had never tried that out but it just happened."
The piano driven ballad "Kaafi", another Hindu release, deals with dilemma of being in love with someone who isn't loving you anymore, and sees Mallika reach deep down into her soul to process the despair and devastation of the sentiments that plague one during moments of affliction brought on by love. By inviting you to take a peek into this narrative, Mallika is offering the chance for you to adopt her tale of traversing the emotional potholes that growing and loving may dispense.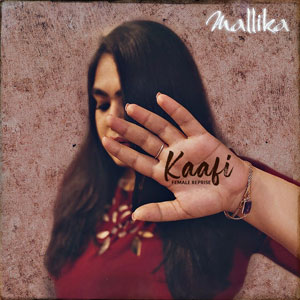 The aforementioned song, in some way ties in emotionally with Mallika Mehta's other 2020 single release, "Way Too Long". The lyrics in this track, portray the emotion of regret, and describe flaws in people who have feelings for one another but "take things for granted by not calling or expressing their feelings in time." It is a deep dive inwards, as Mallika chips away at the mortar of the walls we unsuspectingly build around ourselves, crafting a personal reflection in the hope of finding understanding.
In unearthing every nuanced vocal detail, and surrounding herself with an impeccable production crew, Mallika Mehta has ensured a timelessness to her song releases, which remain free from the strict constraints of any one genre. Her songs continue to feel like music made by lovers of music, where every quiver of a string, strum of the guitar, or note of the piano, has been carefully mapped out.
Mallika's powerful lyrical poetry exudes the same meticulousness, and completes the distillation of what makes her so special: awareness cut with sentimentality, shot through with primordial emotion. At its core, sits hope and a brightly curious outlook, all lending to the captivating nature of her persona. All of this makes Mallika Mehta's music vital, for what seems like a disaffected generation.
OFFICIAL LINKS: FACEBOOK – INSTAGRAM – YOUTUBE CHANNEL – SPOTIFY
Please follow and like us: