"Let's Dance Like Robot" is an electrifying and upbeat song by the artist Roboman that is sure to get your feet moving. The track is a fusion of electronic dance music and futuristic sci-fi elements, bringing together a unique and fresh sound. It has been remixed into various EDM versions since the original version was released many years back. The song opens with an irresistible beat and quickly builds into an infectious chorus. The remixed track features a variety of electronic sounds and effects, including heavy drums, powerful synths, and a catchy melody that's impossible to ignore.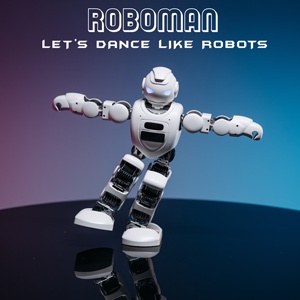 As the song progresses, Roboman's lyrics invite listeners to let go of their inhibitions and embrace their inner robots. "R O B O T S, we will conquer the world," sings Roboman. The overall effect is a high-energy, futuristic dance anthem that's perfect for fans of EDM, techno, and sci-fi. "Let's Dance Like Robot", was co-written by Mario and David Fox, who also performed the vocals on the song. Magic Key Productions created the original version of the song.
David Fox is a talented and versatile country music singer who has made a name for himself in the industry with his soulful voice and heartfelt lyrics. With over two decades of experience in the music business, David has worked with a range of legendary artists and has established himself as a respected performer and songwriter.
Throughout his career, David has collaborated with some of the most iconic names in country music, including Don Williams, Eddie Raven, and Doug Kershaw. He has also been a member of the popular band "Stampede," which was active in the 1990s and featured a blend of country and rock influences.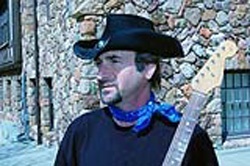 Currently, David is working with the band "Wildheart," which features a unique blend of rock, country, and blues influences. As the lead singer of the band, David brings his signature vocals and dynamic stage presence to the group's performances, creating an electrifying and engaging experience for audiences.
Magic Key Production is a reputable and innovative production company that has a track record of delivering high-quality content that captures the attention of audiences and effectively communicates their clients' message. Their work has been featured on a variety of platforms, including social media, television, and film festivals.
"Let's Dance Like Robot" is set to be a hit with audiences around the world, earning thousands of plays on streaming platforms and radio stations. The song's catchy hooks and infectious energy make it a standout track in the EDM scene, and a testament to the talent of the crew behind Roboman.
Roboman – "Let's Dance Like Robot" Original Version
Please follow and like us: