Do you believe that Jae'Morrissa a fast rising singing sensation in the music industry that just hit the top 100 iTunes Pop Song Charts started her career singing to patients and residents in hospitals and nursing facilities?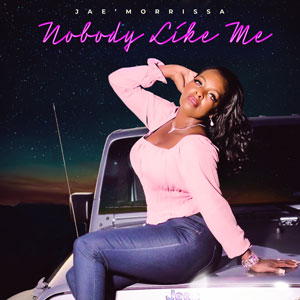 With her God Given vocal talents, Jae'Morrissa was nurtured through her mother's taste and love for music and started singing at the young age of 3 years old.  Born Ingrid Jasmin, the breathtaking Jae'Morrissa is winning the hearts of hundreds of thousands of fans and music lovers across the world. She has become a sizzling household name for the effortless delivery of amazing vocal dexterity with notes that evidently have melted the hearts of her pop listeners worldwide.
Inspired and influenced by artists such as Deniece Williams, Stephanie Mills, Minnie Rippleton, Phyllis Hyman and Teena Marie, her vocal ability to perform has been continually far beyond reproach and has her fans desiring to hear her sing again and again.
The singer songwriter puts immense passion in her music and with her new hit single "Nobody like Me" provides a catchy, soulful tribute to old school Pop and R&B feeling.  As a result, "Just My Next Song" is being Considered as a Nominee for the 62nd Grammy Awards 2020 as well as a Nominee for the HMMA (Hollywood Music In Media Awards).  And just recently, "Nobody like Me" hit #92 on the iTunes Top 100 Pop Song Charts!
Whether it's performing onstage as a headliner for music events or switching gears and leading health care treatment as a nurse on the frontlines amid the COVID-19 pandemic, R&B songstress Jae'Morrissa is making an impact on the world both on and offstage. The incredible vocalist first wowed fans back in 2019 with the release of her debut single 'Just My Next Song." She continued dropping tunes last year, with the 2020 releases of her heartfelt tunes 'Butterfly' and 'AWOL." Jae'Morrissa prides herself in being vulnerable about her experiences on each of her tracks, which she sings from the depths of her core.
When Morrissa isn't busy making hits, the singer is busy working to save lives as a frontline nurse amid the ongoing global health scare. Known as "The Singing Nurse," she wants her music to encourage medical patients and her longtime fans alike with the hope that they can live their lives to the fullest, authentically and unapologetically.
Follow this multi-faceted lady, this super classy singer-songwriter and her lifelong dream and journey on a fast rollercoaster to success on her website at JaeMorrissaOfficial.com
OFFICIAL LINKS: Website: JaeMorrissaOfficial.com – Facebook: Jae'Morrissa Music – Twitter: JaeMorrissa Musc – Instagram: Jae'Morrissa Music – Spotify – Streams
Please follow and like us: