Ever notice how some people just seem to possess the natural drive and determination required to make everything they touch turn to gold?
We mean that figuratively, but the main message we're trying to portray here is that some people just appear to be successful, whilst others struggle.
What we're about to tell you may come as a shock, though, because nobody is born successful. In order to succeed we need to graft and hustle like never before. While others are relaxing, successful individuals are hustling and putting in the work to achieve their goals.
Ike Mann, who can be found on the 'Gram' as @Ikemann123, is a guy that hustles, a guy that grafts like never before, and is a guy that gets it.
Ike Mann is a talent manager who you need to keep your eyes on, because big things are coming for this young and hungry entrepreneur, and all whom he represents.
Want to get to know the Mann? Great, just keep reading.
Who is Ike Mann?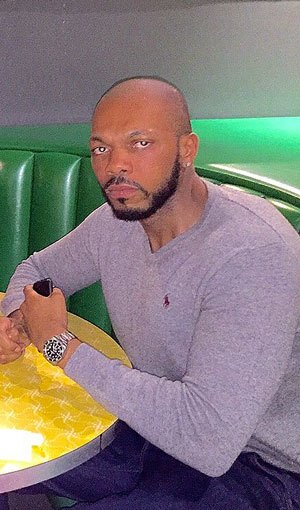 Ike Mann is a talent manager that just seems to get it when it comes to the music business.
Ike has had music in his life since his very early days, as he was born during a very prominent time in the music industry.
Specializing in once niche genres such as Hip-Hop and R&B, Ike is now looking to expand his empire in the music, sports, and entertainment industries and the sky, as they say, is the limit.
Ike has an eye and an ear for talent, which is why he can see the potential in stars before they see it in themselves.
Splitting his time between Miami and the UK, his work is his life, which is precisely how he wants it, and it is precisely why he's currently thriving in decidedly uncertain times.
Is networking the key?
Right now, the entertainment industry is flooded with talent managers, so why is IkeMann currently expanding his empire at an astonishing rate, whereas others are being left for dust?
Well, Ike is a firm believer in networking for progression, regardless of the industry.
Networking has helped him to establish strong business contacts and forge lasting working relationships that have helped him to scoop up talent quicker than Facebook scoops up our data.
Ike is constantly scouring the net, attending networking functions and talent shows to see and listen to talent in person. On top of that, he looks to communicate in person whenever possible as well, to see if they have the fire inside to be as successful as he believes they can be.
Finding his anchor
As Dwayne 'The Rock' Johnson says, we need to 'find our anchors' in order to keep us grounded in life, and on the right path, and like The Rock's, Ike's anchor is fitness.
Fitness is a big part of Ike's life, and when he's not out hunting for talent, you can normally find him in the gym.
Ike trains 6 times per week, once daily, with just one rest day to recover, and like any good entrepreneur, he has invested in himself in the form of a healthy diet and lifestyle.
If you're on the lookout for somebody to represent you, be sure to check out @Ikemann123 on Instagram and let Ike do what he does best, which is build stars and harvest raw talent.
Connect with Ike Mann on Instagram: https://www.instagram.com/ikemann123/
Please follow and like us: