Andrea aka Horny Andy is a breaks, dubstep, electro Dj and producer from Italy. He started making music when he was 14, becoming part of the Italian and Dutch Hardcore scene. Travelling around he got in touch with different realities and sounds that have influenced his style and made his awareness grow. Horny Andy is working on different projects, trends and several artistic levels, from new international collaborations with the Colombian Wicked Breaks, and to Italian ones like Junk Flavour Academy, Breaks.it, and Brixia Dubstep etc.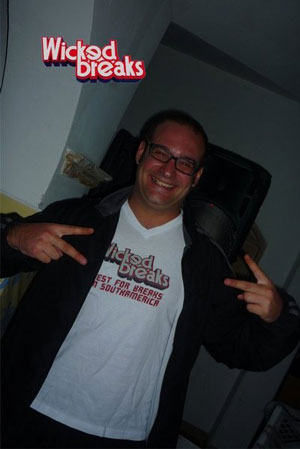 Horny Andy has recently released his Free Download track, "Get High". The track flows from bar one to the end with sense of purpose. Picking up when it needs to and dropping where it sees fit. If you like to hard-hitting groove with your Electronica, you'll love this guy. "Get High" is a seriously epic track – brutal and punchy with amazing soaring and crunching synths. The sheer levels and quality behind this music is on a whole different level than anything else I've heard in the genre this year.
"Get High" is an upbeat, explosive, dance-worthy step forward. It does get pretty close to dubstep, but it retains enough of the breaks feel to keep its own identity. Horny Andy's best songs have always had a well-developed sense of drama, but with this track, he lets his hair down and unleashes an unapologetic old school stomper. The builds and dramatic pauses in some of his earlier work are now fleshed out with the kind of energetic and borderline brutal drops that the builds deserve.
"Get High" is a high energy offering, firing on all twelve cylinders, but does not lose some of that spacey charm Horny Andy's earlier work had. You will be attracted to the heavy use of drum & bass and how well the beat and rhythm flows. It invokes a very intense emotion, like a suspenseful song you'd hear to prepare you for an upcoming, epic climax that was about to unravel right before your very eyes. It will hype you up and get your adrenaline going. This is fast paced, intense and energetic music that will get your hype levels soaring! You will feel every beat, every drum, every sound blended so well together, it is almost euphoric!
OFFICIAL LINKS: SOUNDCLOUD – FACEBOOK – MIXCLOUD – REVERBNATION – TWITTER
Please follow and like us: