Harlem World Dre is an artist from New York, his lyrics come from how he views his city and how his everyday life goes. Always looking to work with new musicians and putting out new content trying to master his craft. Harlem World Dre is inspired by rappers like Dave East, Meek Mill Nipsey Hussle, Rick Ross, and Wale, among others. He started rapping when he was in the 6th grade but only started taking it serious since he was 24 years old.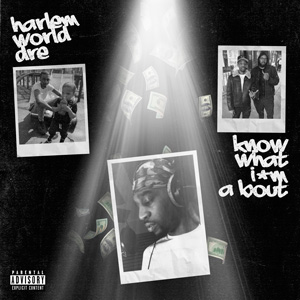 Harlem World Dre sounds like a "student of the game" and proves it with his latest track "Know What Im About", which pairs the new school with a classic rap sound. Opting to be more multifaceted than flashy, he demonstrates the kind of versatility and maturity that should comfort anyone that might have been worried about the genre's future.
Harlem World Dre has a clear message in his music rapping about his daily grind, his family and his modus operandi in stacking paper, which results in a powerful narrative, comprising street poetry and introspective storytelling. All verses are worthy of analysis and are packed with quotables. But regardless of how you may relate to the song lyrically, it is also immaculately produced front to back.
On "Know What Im About", Harlem World Dre raps with hunger, passion and drive, in an understated way, avoiding any over-hyped melodramatics. He always sounds in control of his voice and flow, as he details his experiences. Harlem World Dre clearly has a lot to say, which he does in an almost conversational tone. To me, Harlem World Dre walks a perfect line of being focused and deep, along with still being hardcore and street.
Harlem World Dre compliments the rhythm and tone of the music perfectly. If you consider yourself even a passing fan of underground hip hop you must add this track to your playlist immediately.
Link to the single "Know What Im About":
https://itunes.apple.com/us/album/know-what-im-about-single/1461533334
Sound cloud : https://soundcloud.com/harlem-dre/know-what-im-about
YouTube : https://youtu.be/dWCGvBD-sgM
Spotify : https://open.spotify.com/album/4QGPsQDzhNCsemiAe3OCWI?si=-qTaTTL8QYi2BaPCEp-jcg
Connect with Harlem World Dre:
Instagram: @Harlem World Dre
YouTube: @Who Is Harlem World Dre
Facebook: @Dre West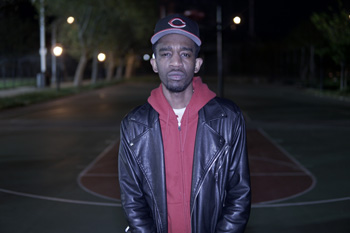 Please follow and like us: