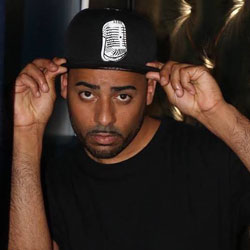 Storyteller and independent rapper Gencade bounces into 2018 with a fizzy toast to fellow New York artists on his latest single, "Big Bottles". On this cut Gencade sticks to his tried and tested formula, not altering his melodic flow or style at all, but instead utilizing it like a tool to piece together a cohesive and exciting new track.
"Big Bottles" provides further proof that Gencade is a staple of the current rap world. A track packed with uplifting lyrics and a groovy beat to shake clubs across the globe, Gencade's flow and character may be as rock solid as it was on his previous works, but his stature within the rap world is set to rocket this year.
No doubt "Big Bottles" will be in heavy rotation around the world, and visibility be higher than ever for the New York rapper as he delivers a cohesive platter of flames that traverse his range. This makes a perfect addition to not only Gencade's catalogue but any hip-hop fan's playlist — which is to say it was worth the wait!
OFFICIAL LINKS: FACEBOOK – TWITTER – YOUTUBE
Please follow and like us: