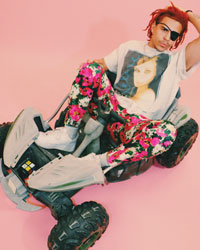 Aldrian Wayne Johnson Jr, professionally known as "IHateLordDrain!" was born February 5th, 1999. He was raised in West Texas, Sanderson by a struggling single mother. For IHateLordDrain!, growing up in West Texas, Sanderson was quite a challenge as a young boy. He describes the experience thus – "all we had was a community pool and mountains and a lot of cougars & Javelinas. Literally a city of nothing." He did not meet his father until when he was twelve-years-old.
He fell in love with rap music and decided to pursue a rap career after watching the popular TDE BET cipher. His greatest inspiration as a musician lies in truly being good at something. According to IHateLordDrain!, music has been a life-saver as it saved him from suicide and falling into deep episodes of depression – "I let all my emotions, feelings and mind-states flow through the songs I make."
His musical influences include Sam Cooke, The Temptations, the Smokey Robinson; it is not uncommon to hear elements of blues, soul, and funk being incorporated into his hip-hop sound to create a rather unique musical blend.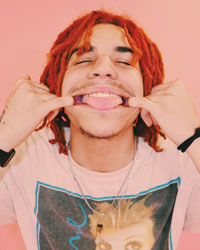 Talking about the message he wishes to pass across with his music, he had this to say – "I want people to listen to the things I have to say, whatever it may be. I want people to experience and feel the emotions that I give them in my music."
"I want my people to be placed in better positions and continue to become more and more successful within this system that preys on our pain and hardships. I love my people with all my soul and I want every black person in the world (and especially America) to know just how grand and beautiful and jealousy-inducing it is to just be you."

IHateLordDrain! currently lives in Houston, Texas. Apart from music, he is also into martial arts, styling, and personal training. His songs are available across all music streaming platforms. IHateLordDrain! is currently on radio rotation with the track "Lately // Stages" (feat. FreeArtShow)
OFFICIAL LINKS: APPLE MUSIC – INSTAGRAM
Please follow and like us: