What started as a quest for understanding, clarity, and fulfillment turned into a journey of acceptance, expression, and acknowledgement. Evolution and declaration being submerged then re- emerging entwined as one entity ready to face the world and manifest a universe. He laughs saying, "It's simpler than that, I just wanted to help my Mom." Deajene Jones executive producer as well as writer at FATCATOGC, LLC states that on the road to attempting to stand things weren't always roses.
But a Casio and karaoke system would spark a journey of self-discovery, enlightenment, and investment would end the dream and start a life. "I was born in a small hole in the ground called Poplar Bluff, Missouri."
Like most families back then he was raised in the church and he believed that is where his love for music was spawned. Years later he would find myself living in Topeka, Kansas after dealing with several of Life's perils and bouts with the 1980s drug epidemic. "You know the old story country mouse city mouse? Well, that was me her (fat cat's mother) country boy thrown into the city streets and that is when all of my life's lessons would begin."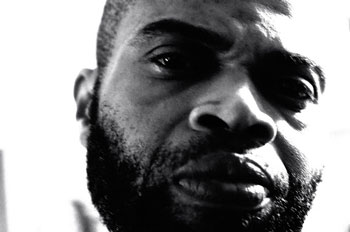 Living in Topeka Kansas he would found himself surrounded by a rich array of organic hip hop, gangster rap, heavy metal, Hard Rock, contemporary and classic and every other form of music you can think of. This further led him down a path of musical expression.
Naturally teenage years being the most influential time of life he found himself influenced by the streets more so than ever along with NWA, Tupac, Wu-Tang and a plethora of other musicians and genres. Then it happened Tupac was killed and it was then listening to Against All Odds that he decided he was going to make an album. "Like everybody else I set out to be everything that I thought I could be. And like that OGC was born."
Of course this is no fairytale story so after several mistakes karaoke systems, tattoos, four tracks, eight tracks, and countless dollars on studio time; not to mention Promises of never working for anyone ever!!! You see Master P and the Hot Boyz were doing it themselves so naturally Fat Cat was part of the system that thought, "Hey we all can do that."
So as any ill prepared vigorous young man would do he'd go on to make several mistakes always being true to himself and sticking to his own lane but to no avail. Only to find that the value in creating is the creation itself or vice versa. "So after 20 years I still lay bricks smooth concrete and build bridges only to assure the manifestation of My Universe will come to fruition."
On to the Music Fat Cat OGC teams up with a familiar counterpart Kilo M.O.E and Drops off some heat dubbed "Rock Salt". Check it out. ~G. Webb
OFFICIAL LINKS: WEBSITE – INSTAGRAM – FACEBOOK – TWITTER – SOUNDCLOUD
Please follow and like us: