NEW YORK, NY, June 17, 2021 — Sha-La Music announces the release of the And You Know Why single by US Roots Rocker DownTown Mystic on June 22. And You Know Why is the 2nd single from the album, DownTown Mystic On E Street Deluxe featuring Max Weinberg & Garry Tallent, who comprise the Rock'n'Roll Hall of Fame rhythm section from Bruce Springsteen's legendary E Street Band. The single is being released to Radio via the iPluggers online digital platform.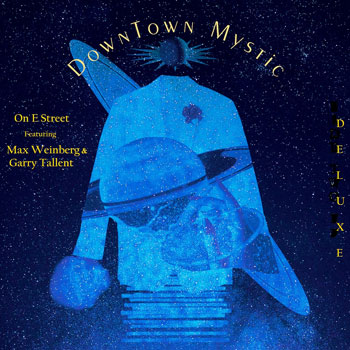 DownTown Mystic has sync-licensed music on over 200 TV shows, but it was the emotionally charged pop gem And You Know Why that caught the ear of Top LA Music Supervisor Alexandra Patsavas/Chop Shop Music. Patsavas placed the song in the short-lived TV series The Carrie Diaries and that would help get the ball rolling for the artist. DownTown Mystic writer/producer Robert Allen comments, "This song holds a great deal of importance for me because I wrote it at a time when I felt burned-out and was ready to quit music altogether. Then this music came to me and I knew I had to write a song with it and I've never stopped."

It's been a busy year for the rocker with the release of the DownTown Mystic On E Street Deluxe album with the E Streeters and a pet project, the newly released One More Chance album by singer/songwriter Bruce Engler on June 11. That album features DownTown Mystic writing and producing, as well as playing guitar and singing harmonies. The two men have been working together for over 25 years and the result is a labor of love.
Check out And You Know Why and One More Chance on Spotify and all streaming services.
And You Know Why video: https://youtu.be/kixMiD3qa1I
Spotify: https://open.spotify.com/track/24Zhlsw4K4pSre1SV04bCW?si=1449371d0cb0494a
Website: https://downtownmystic.net
Facebook: https://www.facebook.com/DTMystic
Twitter: @DTMysticband
Max Weinberg: https://www.maxweinberg.com/
Garry Tallent: http://www.garrytallent.com/
Please follow and like us: