Canadian artist Ryon is a creative powerhouse, bursting with talent and charisma. He's taking the music world by storm, pushing boundaries and raising the bar for what it means to be a true artist. Not content with simply making music, Ryon is a true Renaissance man, designing his own album art, logos, websites, and clothing, putting his stamp on every aspect of his brand.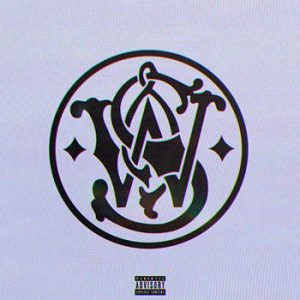 Drawing inspiration from other Canadian icons like The Weeknd, Drake, and Daniel Caesar, Ryon has crafted a sound that is uniquely his own, blending genres and styles to create a signature sound that is both fresh and timeless. With hit after hit under his belt, it's clear that Ryon is a true force to be reckoned with, destined for greatness.
Despite his undeniable talent, Ryon has yet to be given the opportunity to showcase his skills on an international stage. But that all changes with the release of his latest single, "Smith & Wesson," featuring frequent collaborator Isaac Ingram. This track is a tour de force, displaying Ryon's versatility and range as an artist. From the infectious beat to the insightful lyrics, and twisting melodies, "Smith & Wesson" is a masterpiece that deserves to be heard by the masses.
Ladies and gentlemen Ryon is the future of Canadian hip-hop. With his unparalleled talent, boundless creativity, and unrelenting drive, there's no telling how far this rising star will go. So sit back, relax, and let the magic of "Smith & Wesson" transport you to a world of pure musical bliss.
OFFICIAL LINKS:
Soundcloud – https://soundcloud.com/user-576408012
Spotify – https://open.spotify.com/artist/1fYuKiwHmdX2qnGteka2y5?si=6WS-uWF5Q-myDnDPPSwENw
Apple Music – https://music.apple.com/us/artist/ryon/1422898106
Please follow and like us: