Bruce Cohen is a founding member of the Philadelphia band, The Reds®, who's first self-titled produced by David Kershenbaum, showed the band's impressive blend of Rick Shaffer's guitar, and Bruce Cohen's keyboards. The album was supported with live appearances with such diverse acts as The Police, Joe Jackson, Blondie, The Ramones, The Psychedelic Furs, and Public Image.  Cohen's solo projects include musical scores for theatrical productions and his electronic album series "One BC", "Two BC", "Three BC", and now the latest 2017 album – "Four BC".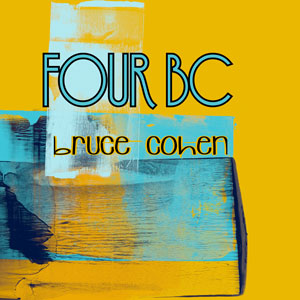 The liner explains that on this recording, Bruce Cohen returned to his 'ambient electronic roots, with the slightly added twist of totally improvising every song to fit a self-imposed four minute time frame, with little to no overdubs, and no edits whatsoever.'
Douglas Rushkoff notes in his book that "ambient music isn't a set of particular sounds one listens to but a space in which one breathes". In "Four BC", the layers and washes of sound and music can be focused on or ignored, lazily mind-surfed or instead analyzed.
Never a trite "sound collage", a problem which plagues so many in this genre, this album has moods, textures and rhythms that lend well to repeat listening. So you can dig deep or soar to the shore with this exceptional work.
Come equipped with a truly open mind because "Four BC" is easy to dismiss without one. As improvised music, it shouldn't be surprising that one needs to experiment in finding the appropriate setting and circumstances for realizing its potential.
It may be as simple as using headphones in darkness; for others, it may need to be experienced in nature during a particular time of year. But the genius is in there waiting for you… If you can't be bothered to put in the effort, then listen anyway as you'll still find plenty to enjoy in terms of rhythms and sounds. It just more accurate listening is so much more rewarding.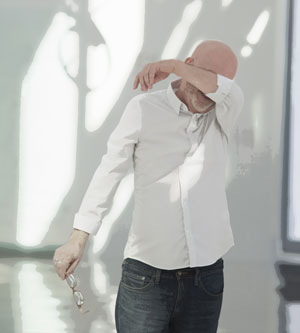 I am a devout listener of ambient/electronic music, and when I played through "Four BC" for the first time, I couldn't believe what I was hearing, because I was so used to the mundane commercial tracks of mainstream artists. I became instantly attuned to the vibrant, melodic vibrations and flowing wave-forms, and ethereal pings that instilled the vastness of space that was all beautifully, subtly and tastefully filled.
Frequencies are substituted for real soundscaping, as the tracks here, are evocative and extremely pleasant to listen to. This is music that favors abstraction and improvisation, yet everything sounds well-planned out and accessible enough to hold your attention.
From spaciously haunting compositions like "Luna" to the percussive drive of "Seen", and the ethereal but ominous "Look", through the rumbling banger "Pawn" and again the highly rhythmic and eclectic "Drop". Music should provoke emotion and connect to memories, and this is what most of these tracks achieve.
On the album "Four BC", Bruce Cohen offers us more than mere sonic manipulation. He looks beyond synth manuals and realizes music that is an inextricable weave of sound engineering, solitary reflection and ambient aesthetics. Consider the album's tracks as various degrees of emotion, lingering, and then shifting to another state. For me, the musical subtlety of "Four BC" is in the impression left, rather than the story told.
Download a FREE mp3 of "SEEN" from Bruce Cohen's new album, "FOUR BC" ►https://soundcloud.com/tarockmusic/seen-bruce-cohen
OFFICIAL LINKS:
WEBSITE ► http://www.TarockMusic.com
TWITTER ►http://www.twitter.com/TarockMusic
CDBABY ► https://www.cdbaby.com/cd/brucecohen13
FACEBOOK ► https://www.facebook.com/TarockMusic/
Please follow and like us: