Blakjak has released the Dancehall single and accompanying music video entitled "World War 3", produced by Tio Denero Muzik. It's dancehall that is aware of global trends, while still serving up tracks to the loyal core of listeners. The song is a guide for contemporary dancehall artists on how to cater to their base while simultaneously amplifying their voices internationally.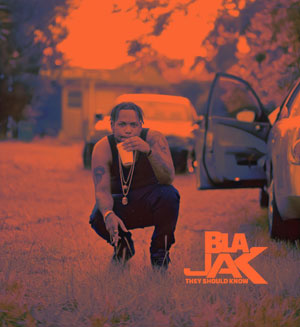 Now if you're not from Jamaica, you most likely don't understand all of the different slang thrown into these lyrics. However, "World War 3" will give the listener a different perspective. If you can't get into the track based on lyrics, you can enjoy it based on the vibes and flow Blakjak delivers. He is one of Dancehall's stunning performers.
Throughout the project Blakjak finds pockets for a more rapping approach to go along with his more traditional melodic style. If you're a new fan of Blakjak, this track here will appeal to both audiences. Tio Denero Muzik's masterful production on this project is fit for any international club show.
Blakjak's latest single "World War 3", presents the best of every facet of his work. It's a testament to him deserving a place at the forefront of the genre. Connect with Blakjak on Instagram: @blakjak.theyshouldknow.
Please follow and like us: