Rich Young is an artist and producer from Chicago, IL. He started making music during the 2020 pandemic, and released his first album, "Early Departure" about a year later. Rich, who has so far accumulated 3 albums, 3 EP's, and several singles, went to High School in Illinois and attended college in Massachusetts. His most recent release is the 7-track Dance and Pop album "DayDreaming". Rich Young has emerged with a collection songs that ask the listener to sit with them in great mindfulness. The dance tones comes into focus, but the payoff is mellower than euphoria, which is such a tasteful contrast to the mainstream EDM bombast. Rich's beats are kinetic and determined, but they are achieved with an uncanny touch of gentleness on the production boards.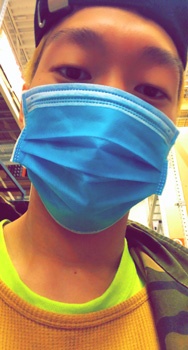 To match the sophisticated rhythms, the vocals are also wistful and airy as they float across the musical arrangements with effortless ease. Everything about "DayDreaming" sounds comfortable and blissful, but then again the album title should have given that away from the outset.
The seductive echoing hooks of "Night Owl" open the album on a sultry note, before switching to the up-tempo drive of "22" infused with arpeggiating synths and slapping drums, which further propel the momentum.
The shimmering keys and twisting synths on "Paranoid" form a perfect foundation for Rich Young smoothly searching vocals and the faster-paced beat. At the halfway mark we discover the scintillating sonics of "Atlanta" which maintains the momentum of the previous track. Thus far, the meticulous arrangements, pristine production and soulful, layered vocals imply an obsessive work ethic by Rich Young.
Having said that, Rich Young rarely gets bogged down in superfluous sonic details. His perfectionist but not stiff. There is a spirit of freedom and abandon that overrules any rigidity in his work. Which is what gives his songs a smooth hassle-free appeal.
Even a song like "Romeo", which is driven by a thumping drumbeat remains distinctly this side of EDM bombast. A lot obviously depends on the gorgeous melodies Rich conjures up, which add a solid dose of animated buoyancy to these songs.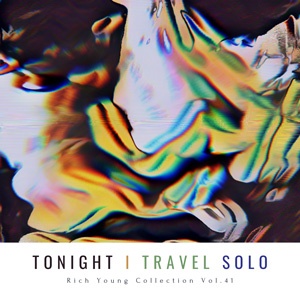 A perfect example of the aforementioned elements in action can be found on the swinging rhythm of "The One That Got Away".  It's a plush and sublime soundscape, and another example of Rich Young's masterful blending of pop and dance trends with sincere lyricism. The closing, slow-burning track "Solo" feels extra special, with its hip-hop indulging drums and Rich's yearning vocals, which is delivered in a profound way.
Overall, "DayDreaming" is a fantastic album. Each track is thoughtful, produced to perfection. It's simple to listen to, as either thoughtful pop music, or turned up to appropriately reverent danceable decibels. Rich Young proves the he is a true standout in a crowded dance pop scene, by moving down a different lane.
A mood of expansive possibilities pervades the album, suggesting that sonically Rich Young could go in a number of different directions from here, as he blurs the perceived parameters of dance and pop in the most sublime way.
OFFICIAL LINKS:
https://www.instagram.com/aerdeneme
https://open.spotify.com/artist/5v2bePUCBADCdE5GsF2kxk?si=s8y-_XiHTj2sjhonNfQRhA
Please follow and like us: