Ralph Puma is an occult practitioner and musician known for creating Pop-Punk, Emo, and Dark Cabaret sounds. He achieved enlightenment through Melodic Punk and uses his lyrical and melodic talents to create songs guided by intention for those navigating grief, hope, and revenge. He has spent most of his formative years in Nashville and New York, where he honed his musicianship and developed his edgy roots. Ralph has played in many bands throughout his career, including Tonight at Ten, Remember Venice, and Kill Me Kate. His music has been featured in various media including documentaries and series.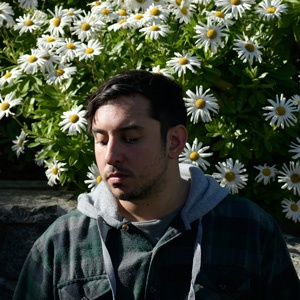 Ralph has also composed and arranged songs out of Shakespeare's Sonnets for an Off-Broadway production. Currently, Ralph is planning multiple collaborative singles, each with music videos he conceptualizes and shoots himself, with the goal of becoming a standout songwriter in the industry.
Anyone even slightly familiar with Ralph Puma work knows there is certainly more to him than meets the eye. The music he has created within various band projects is in strong contrast with his main focus on the upcoming single, "So It Goes…" (ft. John Black & Tim Robbins), which officially drops on 2/10/23. As guitarist and vocalist, Ralph has played loud, intense and melodic punk, providing soaring vocals amidst driving rhythms and frenetic atmospheres.
On "So It Goes…" (ft. John Black & Tim Robbins), Ralph Puma showcases his versatility as a solo artist, opting for a stripped-back and almost acoustic sound. The track is introspective and deeply personal, with lyrics that are both genuine and poetic.
The opening guitar strum sets the tone for a collection of poignant moments of beauty and delicacy, enfolded in perfect order. Ralph's collaboration with John Black and Tim Robbins adds depth and texture to the track, making it an instant classic in the vein of the great singer-songwriters of our time.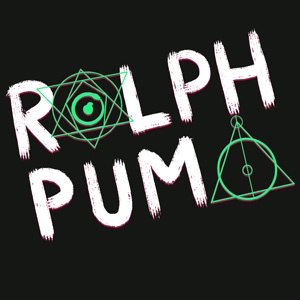 So what exactly is it that makes "So It Goes…" (ft. John Black & Tim Robbins) such an outstanding effort? Well, it's simple. The vocals, the strummed guitar and the vivid, beautiful and often hard-hitting words weaved in-between.
Ralph Puma doesn't need much else to make this track shine, although there are a few more subtle instrumental embellishments, and an explosive middle section, where the intensity reaches an apex. Perhaps the most important feature of this song, however, is Ralph's lyrics, heart-wrenchingly honest, starkly powerful and filled with vivid imagery and moving words.
"So It Goes…" (ft. John Black & Tim Robbins) is a track that packs an emotional punch, with a storyline that is sure to pluck at your heartstrings and leave you thinking and feeling. Ralph Puma's evocative lyrics, paired with the stripped-back sound, create a powerful and moving listening experience.
Having said all that, Ralph's greatest instrument has always been his voice, and this new single does nothing to change that. His penetrating, powerful vocals have never failed to express the spectrum of emotion, and this tune fits his thoughtful singing flawlessly. This single is the next step in Ralph Puma's maturity as an artist.
OFFICIAL LINKS:  https://linktr.ee/ralphpuma
Please follow and like us: