Dj, Producer, and Mastering Engineer, Philip Ackowsky has released his new Tech-House single "Walking On the Clouds" released by Old School Music. The track embraces a sentiment that John Digweed once expressed about minimal electronic music – That is, that good minimal techno contains as much relative importance in the audible sound as it does in the absence of sound. The track masters the devilish attitude that accompanies darkened rooms, seedy nightclubs and unfamiliar faces.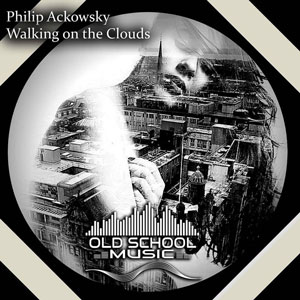 Like wind rushing between city buildings, the sound on this tune carries more force than it cares to show. And despite its near-minimal presence, I found myself bouncing around to the music as I had a listen. I argue that this type of musical incongruity sometimes makes for a better listening experience.
Philip Ackowsky discards the fat and puts all the lean meat on one bone in "Walking On the Clouds" and emerges with a strong, energetic and intriguing track. Leave it to Ackowsky to take minimal under his covert wing and make it appealing.
This is an interesting period for Tech-House genre. For the last 2-3 years many deejays have spun a wide array of minimalistic electronica in the search for the pulse of house music and perhaps blaze a path forward that is unique and interesting while reflecting their own style.
Philip Ackowsky has experimented along these lines, and this song reflects an almost signature Ackowsky sound which is best indicated in the way Philip handles space, and a consistent rate of peaks embedded across track.
This is not just atmospheric music, it is intense, seductive and the power behind it is best described as magnetic. "Walking On the Clouds" unfolds and unfurls at its own hypnotic rate, letting the music and beat breath and gain life.
If you're just one of those people who delight in listening to a studying master forge new musical territory, you'll enjoy Philip Ackowsky's work. The quality of the recording is outstanding. The engineering is second-to-none, and the track is inspired; in summary? State-of-the-art!
OFFICIAL LINKS: WEBSITE – YOUTUBE – SOUNDCLOUD – FACEBOOK – BEATPORT – INSTAGRAM – ITUNES
Please follow and like us: