Oozhe, the multi-talented music producer from the UK, is back with a stunning new single that is sure to send shockwaves through the hip-hop and electronic scene. With 'Driver's Seat', Oozhe takes his sound to an exciting new level, blending elements of trap and electro to create a haunting, slow-burning groove that is both spellbinding and unforgettable. From the moment you hit play on this track, you are transported into a world of mesmerizing melody and dynamic beats.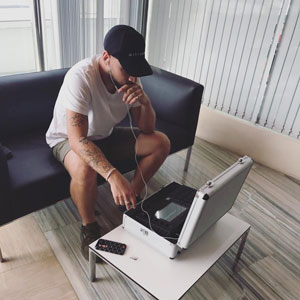 The resonating pianos and twisting synths create a hypnotic aura that draws you in, while the skittering percussion adds a layer of intensity that keeps you onboard. And then there's the vocals. It's smartly moody and inebriating. With every note, you feel yourself being pulled deeper and deeper into the music, until you are completely lost in its spell.
But what really sets 'Driver's Seat' apart is Oozhe's characteristic creativity and skill behind the desk. 'Driver's Seat' oscillates between two poles. On one side, low-key, meditative and unobtrusive textured atmospherics that subconsciously calm you down. On the other, the understated but insistent beat that steadily propels the song forward. Oozhe's fusion of club tropes, down tempo songwriting techniques, and gorgeous trap production elements make for a thrilling record.
Oozhe blends his digital prowess and a very organic type of sonic vibe. Unlike many works by his contemporaries, 'Driver's Seat' is a work of subtle evolution. It's a record that rewards repeated listens, with patience allowing the fresh elements to rise to the surface, on a track that underlines Oozhe's role as one of the more interesting voices on the rise in the underground game.
'Driver's Seat' is full of intuitive flourishes, turning the simple into something impressively intricate. Cleverly crafted instrumentation provides a comforting reassurance and weight to each sung lyric. Oozhe's vocals maintain a wonderfully candid and improvised feel. His performance captivates, calms, and moves him further into the spotlight.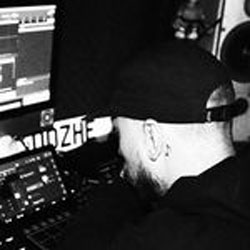 Moreover, Oozhe chooses his words carefully on the track. It's not only about the brief echoing messages he uses, but how those words sound when used in a melodic pattern. It's clear that Oozhe is in the driver's seat of his own career, and with this latest release, he has firmly established himself as a name on everyone's radar.
With over 120 tracks released worldwide, and collaborations with some of the most credible artists in the UK hip-hop and rap scene, Oozhe has already made a name for himself. But with 'Driver's Seat', he's taken his sound to the next level, and it's a journey that we're excited to be on with him.
In conclusion, 'Driver's Seat' is a thrilling ride that you won't want to miss. It's a testament to Oozhe's talent and creativity, and a shining example of what's possible when an artist refuses to be boxed in by convention. If you're a fan of hip-hop and electronic flavors, or just love great music, then you need to add 'Driver's Seat' to your playlist immediately. Oozhe is a compelling artist in his best moments, and this new release proves that he's capable of something even greater. So keep an eye out!
OFFICIAL LINKS: Instagram – @Oozhe
Please follow and like us: