Nook Gotti's upbringing in the West Orlando hoods was marked by hardship, familial struggle, and frequent encounters with the law. From Carver Shores to Rio Grande Orange Center Crosstown, the streets were a constant presence in his life, and his father's incarceration left his mother to raise four children alone. Despite the challenges he faced, Nook Gotti showed exceptional intelligence and promise, but often found himself caught up in trouble. At the young age of eleven, he shot a kid in the eye with a BB gun and took their candy – a foreshadowing of the legal woes that would plague him for years to come. Over the course of his life, he would be incarcerated in Orange County jail over twelve times, undergoing various programs and ultimately serving time in prison.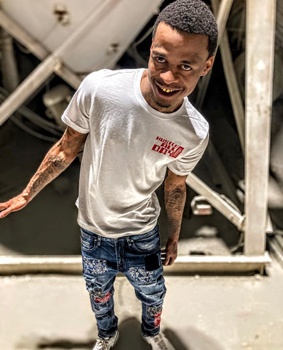 It was music that offered Nook Gotti the promise of a new path forward, a chance to escape the cycle of violence and poverty that had defined his early years. But the streets were always waiting to pull him back in, a fact that he was painfully reminded of on February 17, 2022, when his close friend Steven Williams – known to many as FSG Bangout – was tragically killed. The two had grown up together in Orange Center and shared a deep bond, and Williams' death was a crushing blow to Nook Gotti's spirit.
That same year, his cousin Shannon Norman – aka 2Kannos – also passed away, further cementing Nook Gotti's resolve to take control of his life and his music career. Though he had already experienced a taste of success with his 2017 breakout hit "Count", he had never truly followed through on his promise. Now, with a renewed sense of purpose and a steely determination, he is poised to make his mark on the music world with his latest 2023 album, "Bangout With 2Kannons".
Nook Gotti comes off the blocks with opener "Homicide" ft. CNote, and quickly sets the intense tone and pace of the album. By the time the tracks, "Gun Fights" ft. Presto and "Earn A Stripe" ft. 600 Slim pass by, Gotti has already showcased a true sparkle of potential in the battle of authenticity in the rap world.
He doesn't play games. His art speaks for itself, as he wastes no time creating a raw and thought-provoking album, littered with blunt straight-talking and acute personal observations. The damn-near immaculate production bangs and rumbles, and from here on the album goes hard.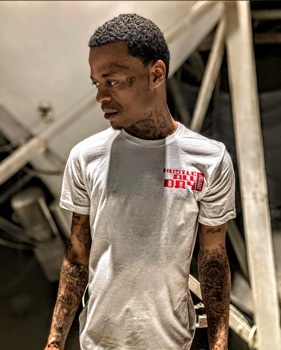 Next up comes "Nigga For", NookGotti World" and the title track, Bangout With 2 Kannons", where Nook Gotti all on his own, shows that he can flow unlike anyone else, and that he can articulate and enunciate with such clarity that each word of every bombastic  bar is felt rather than just heard. It is an incredibly forceful, harsh, and braggadocios display of rap on his part. The album is extremely satisfying from a consumption standpoint. It's everything you want from a rap album with bars.
"Dog It Out" ft. CNote, "1000" and "Hit The Floor" ft. CNote, continue to be grand in vision and ambition, with excellent vocal performances all-round, and speaker-crushing productions to match. The rapid-fire artist commands your attention through every bar, as his flow dances effortlessly over these beats.
"Cant Be Locked Up", "Underdawg 2" and "Pull It" ft. Woop & Nugget, make sure the album does not lose momentum, while also introducing more cinematic elements and heavy atmospheres. When it comes to playing with these variable soundscapes, Nook Gotti has few equals. From dramatic pauses to spitting relentlessly, he does it all seamlessly.
The album closes with the skittering percussion and sustained verbiage of "Savage Up" ft. CNote, bringing to a close an album that provides a lot of replay value. "Bangout With 2Kannons" is an intense and  highly enjoyable listen that is yet another impressive showcase for Nook Gotti exceptional mic skills and rare dynamism.
Nook Gotti's journey has been marked by struggle and pain, but his talent and resilience are undeniable. With the weight of his past experiences behind him and a bright future ahead, he is a rising star to watch in the world of hip-hop.
OFFICIAL LINKS: https://linktr.ee/nookgotti
Please follow and like us: