Freshly off his two stellar debut singles 'Neverland' & 'Still Awake', Magnus Mason delivered a breathtaking depiction with three more music releases. Titled 'Worth It', Magnus dives deep into playing and manipulating his voice, giving a stunning look at his vocal, as well as writing skills. A 40 second verse full of wordplay and exquisite flow starts off Mason's recent delivery. Only later to be followed and outdone by a huge hook, again showing the singers broad vocal abilities. Verse two only makes it obvious that we've found a diamond in the rough and a true artist.
His second delivery this December, called 'Ghost Town', released 4 days after Blow-Up Hit "Worth It". Mason flows through the melodic beat to leave a lasting impression with his deep and calming voice, garnished with some of the softest vocals we've heard in the recent years. A true combination of fire and ice, beautifully wrapped in a developing and poetic storyline throughout the song.
Mason's already third delivery this month is titled "Someday". "Someday must be one of my favorite songs I ever made. I had so much fun making it. Later when I mixed it and edited it, it didn't feel like I "had" to make this edit now, it was more like finishing a painting with some last few strokes. I wrote it in maybe 1 or 2 days, recorded it, engineered it and put it out in like 4 days altogether but it was great."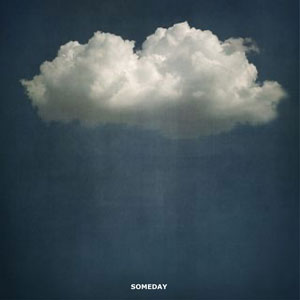 'Someday', is filled with melody, pure lyrics, deep bars and stellar sounds Magnus creates with his unique voice and style, Someday is a track worth taking a look at. Imagine taking Kendrick Lamar, mix in a bit of Kid Cudi flair, add Kanye's swagger. That's Magnus Mason. 5 songs in, and we aren't shy to say this is one of the music's world most promising talents, offering magic for the biggest of audiences. Mason doesn't seem, nor sound like a new artist, nor does he seem to be new to music altogether.
"I really want to do a song with Future," is what he had to answer to our last question, asking him about his musical future. "I love his voice, his lyrics. He's a true artist. You can hear the passion in his voice. Definitely my favorite artist. That's what inspires me, not all the things around music."
Totaling half a million streams in not even two months, the German MC sits right on top of our list of Artists to watch in 2021 waiting to blow up and turn role models to friends. – (Thomas Bredward)
OFFICIAL LINKS: WEBSITE – FACEBOOK – TWITTER – INSTAGRAM – Snapchat: @magnusgmason
Please follow and like us: