The musical magician Han Sino has recently released his new full-length album "The Blue Shapes Score", a collection of perfectly chilled electronic tracks and his best one to date. Sino appears to have permeated the electronic music scene silently and seamlessly, building up a small fan-base merely from his musical merit alone, with most critical acclaim resulting from his last album, "Blending Sounds", and his latest work, which is set to be recognized by an even wider audience.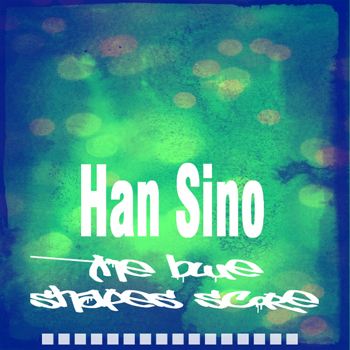 "The Blue Shapes Score" follows on from Han Sino's previous work, incorporating the same trip hop, nu-jazz and deep soulful electronica influences seen in previous works, but progressing the music's sound: this album integrates more complex bass lines, as well as ambient-groove and jazz-infused influences, a combination which makes for something delicious and intriguing.
The album's stand-out tracks "Indigo" and "Turquoise", blends dreamy percussive and synth sounds with a abstract beats and marks the greatest progression in Sino's body of work, while "Persian" is an easy listen, its laid-back melody flowing effortlessly and providing an intriguing listen.
The record drifts into more varied tones as the track-list progresses, with "Pastel" embodying this very feeling, which means the whole album leaves you with a feeling of ethereality and intoxication.
For an artist who has been working in perfecting his new breed of electronic music, Han Sino has shown that the music industry is starting to open its mind to the possibility of a multitude of sub-genres. To the unaccustomed ear, "The Blue Shapes Score" may seem a little strange or obtuse, but Sino holds no pretensions. This is honest, expressive electronic music at its very best.
"The Blue Shapes Score" sees the confidence and scope of Han Sino's sound blossom; tracks unfolding in ornate, colorful flourishes to reveal an attuned sensibility for orchestral grooves and delicate textures, as strands of experimental fusion, nu-jazz and trip-hop are woven into ripe, expertly crafted progressions of groovy down-tempo electronica.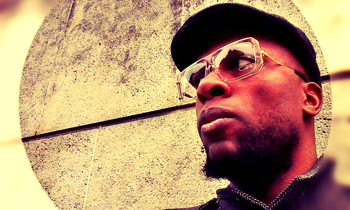 The songs maintain a dynamic that allows each element to float gently in and out of the foreground rather than competing for attention. There is also a slight curve into a more hip-hop territory. Whilst "The Blue Shapes Score" is hardly a stylistic leap of faith into the unknown there's definitely a more confident and varied use of textures and instrumentation than on previous recordings, and it marks a new, very much worthwhile chapter in Han Sino's continuing story.
Han Sino, who describes "The Blue Shapes Score" as the 'imaginary soundtrack of the blue color fairy x erotic variations', uses software, as well as hardware sequencers, and digital and analog keyboards, to which is added traditional instruments, to produce the 12 original creations on this album.
Han Sino continues to set the standard for deep end grooves that favor taste and subtlety over bombastic machismo. Sino's inspiration grows with every album release, culminating in a rich organic feel providing insight into his skill as an instrumentalist, as well as a producer.
OFFICIAL LINKS: BANDCAMP – YOUTUBE – FACEBOOK FAN – FACEBOOK PROFILE –SOUNDCLOUD – GOOGLE+ – TUMBLR – TWITTER
Please follow and like us: