In R&B, a genre known for its soulful and heartfelt expressions, emerges an artist who seeks to redefine the essence of music itself. Hailing from the heart of Indianapolis, SOLOMON is a singer-songwriter on a mission – a mission to rekindle the flames of love and happiness through his musical creations, while fostering connections among people from all walks of life. Since his inception into the music realm back in 2014, SOLOMON has been on an unwavering journey, meticulously crafting songs and producing compelling music videos that speak to the very core of our emotions.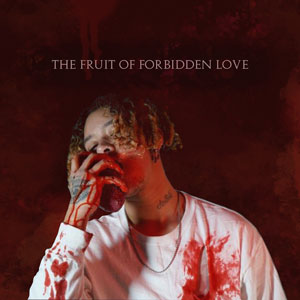 It was in August 2018 that SOLOMON announced his presence with a resounding impact, releasing his debut EP, 'Alive N' Living.' This release marked the inception of a promising career, offering a glimpse into his artistic prowess and unyielding passion for music. And now, SOLOMON has set the stage for yet another monumental step in his musical expedition – the unveiling of his latest masterpiece, 'Fruit of Forbidden Love,' a dazzling 11-track album poised to drop on September 22, 2023.
SOLOMON's journey in the world of music has been nothing short of extraordinary. Today, he proudly carries the banner of Independent Record Label, J Tizzle Muzic, based in Indiana, USA, a testament to his dedication and talent. His music has resonated not only across his home state but has reverberated nationwide and even internationally, securing coveted radio play slots that span the globe. A recent radio play deal with BrooklynStation.com further solidifies his global presence, underscoring the universal appeal of his artistry.
The path that SOLOMON treads is one of evolution and unceasing ambition. From humble beginnings, performing at local venues such as the Emerson Theatre, State Street Pub, and The Hoosier Dome, he now aspires to grace stages on a national scale. His vision is clear: to be heard, to inspire, and to champion the cause of love and humanity.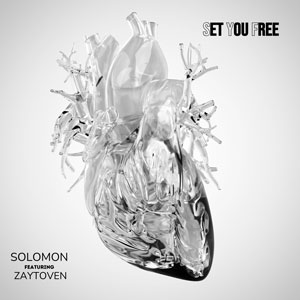 The lead single from 'Fruit of Forbidden Love,' titled "Set You Free," featuring the iconic Zaytoven, Atlanta's super producer, gives us a tantalizing glimpse into the sonic journey that awaits us on the full album. However, what truly sets this album apart is its unwavering commitment to excellence in both songwriting and production.
This auditory delight comprises eleven tracks that promise to be a symphony of emotions and experiences. Among them, titles like 'When Dreams Deceive,' 'My All,' 'No Direction,' 'Honestly, I Just Wanna Be Famous,' 'Less Flaws In Flawless' (featuring Promethix & Randy Evans), 'Give Me A Chance,' 'My Forever,' 'Your Typical Love Song,' 'Learn To Let Go,' 'Set You Free' (with the esteemed Zaytoven), and 'QA' beckon us into SOLOMON's enchanting world.
SOLOMON's voice, a divine instrument in itself, ascends to new heights with each musical arrangement, seamlessly intertwining his resonant vocal tones with a rich tapestry of diverse production elements. These moments of transcendence are not mere accidents but meticulously engineered instances that evoke a sense of spontaneous wonder – a testament to SOLOMON's mastery of his craft.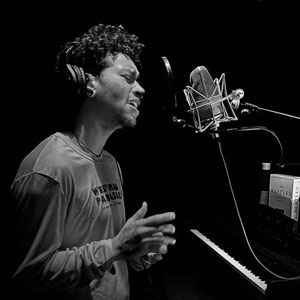 In an era where music often succumbs to the demands of streaming platforms, 'Fruit of Forbidden Love' boldly stands its ground, offering a respite from the hurried pace of our digital world. Each track is given the space to breathe, unfurl, and realize its full potential, mirroring the patient and deliberate approach of its creator. As one listens to this album, it becomes evident that it is more than just a collection of songs; it is an auditory odyssey through SOLOMON's personal experiences – a journey that unveils the intricate and hazardous layers of sentimental relationships.
In 'Fruit of Forbidden Love,' SOLOMON taps into the rich tradition of emotional lyricism that defines R&B. The album is a treasure trove of songs that will delight even the most discerning rhythm-and-blues aficionado, a sonic landscape where modernity meets classic soul. With this release, SOLOMON once again triumphs in the realm of new-age R&B, proving that the genre continues to evolve and thrive under his guiding hand.
SOLOMON's 'Fruit of Forbidden Love' is a testament to artistry driven by passion, purpose, and a profound connection to the human experience. As the release date of September 22, 2023, approaches, we can't help but anticipate the auditory feast that awaits us. SOLOMON's dedication to his craft makes 'Fruit of Forbidden Love' not just an album but a transformative journey that promises to touch the deepest corners of our hearts. It is a reminder that in a world often fraught with discord, the power of music, and its ability to heal and connect, is a force to be reckoned with. SOLOMON is here to lead the charge.
OFFICIAL LINKS:
https://www.solomonmusic.live/
https://www.facebook.com/SolomonGrayMusic
https://www.instagram.com/kingsolomongray/
https://twitter.com/SOLOMON__music
Please follow and like us: