Currently unsigned alternative rock band, Emnibis, made up of Casey Newman (Guitar & Vocals), Matt Clark (Guitar & Vocals), Sam Cowlam (Bass Guitar & Vocals) and Elliot Davis (Drums), has dropped its latest track, "Home" produced by Ben Sansom of Lower than Atlantis. Let's be honest; Emnibis aren't reinventing any wheels on this track as they roll under the influences of some the best punk bands of our time, including Blink-182, All Time Low and Sum 41.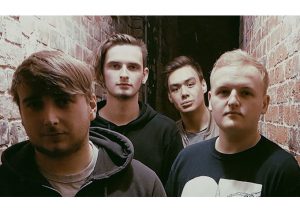 But what they are doing, however, is refining their formula to near perfection. "Home" is a bona fide great single that stands up to anything their peers were doing, and is sure to reignite the flames of passion of many punk and emo fans who might have rightly felt as though the genre had been off its game of late.
More than anything else, what sets Emnibis apart from their peers is the emotional drive their songs are infused with. Listening to "Home" feels as if you're in the backseat of the car with the band on a hectic road trip.  Strangely enough, the experience isn't loud and obnoxious like most punk bands would have you believe, but rather disturbingly well-paced and heavy.
The lyrics provide an impressive imagery for more or less predictable relationship topics that are impressive in their own right; and the music supports the weight of the words perfectly. Emnibis will steal your heart with catchy and irresistible verse-chorus-verse song structures and some of the hookiest guitar lines in the business. You will be hit with the stunning vocals, smart lyrics, and precise music arrangement.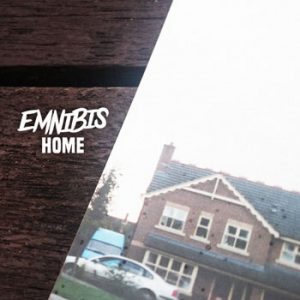 Emnibis are in a happy place; not of course emotionally – as punk influenced bands hardly are – but professionally. By a mile the best young band currently operating in their sphere, the 4-piece band is slowly metamorphosing. Theirs is no longer a bludgeoning or an overtly radical, full-on ahead sound, instead they are striving for that melodic perfection that all good pop flavored punk bands retain.
They now feature tighter songwriting, more complex and layered arrangements and fully realized songs – all without ever abandoning their pop-punk roots. There can be no better example than "Home" which showcases clear evidence of the band's marked maturation.
Not many bands in the pop-punk world really break out into the mainstream successfully. For every Blink-182 that got huge hits and a lucky break, there are hundreds of bands that just can't find that boost. It's never for a lack of talent, but rather because of the niche audience that enjoys this particular genre.
Many genuinely gifted bands get stuck playing basements and excruciatingly small venues despite what they have to offer. Emnibis may just turn out to not be one of those bands if they reach their full potential putting out tracks like "Home".
OFFICIAL LINKS: SOUNDCLOUD – BANDCAMP – FACEBOOK – YOUTUBE
Please follow and like us: