For an artist and producer who should rightfully be pegged as an innovator, Diplorian is cultivating a fairly personal signature sound. Synths that shine with whimsy. Drums that bounce, accelerate, and disappear. Basslines that rumble and roll. Raps that run across cosmic auras and dark mysterious atmospheres. Cinematic the one moment, banging the next.  Listen after listen, the music reveals itself as something stranger and more interesting than the work of a master simply showing off his technical wares. All of this can be savored on the "DIIP MODE" album, where the 25 year-old creative from Durham, North Carolina unpacks 14 tracks which are unlike anything you have heard in the rap and hip-hop game.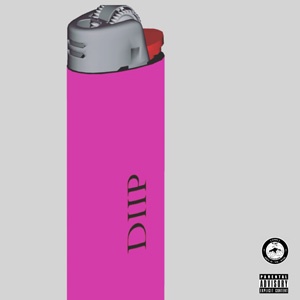 Rhythms arrive with force; instrumentals grow sharp and unruly, as an entire digital sonic universe is manipulated to form a dynamic foundation for Diplorian's witty narratives. At first, it sounds like the end of the genre, as we know it.
Then, it slowly unfolds to make sense, as the rapper and producer delights in pushing the limits of tempo, complexity, and tone. Diplorian is able to grab familiar hip-hop elements, and then take those elements on a journey to unfamiliar places. Sometimes he reverses the process.
Whatever he chooses to do, you're always left with a mind-blowing listening experience, whether or not you can relate to his extroverted musical genius. His sounds are alive with the joy of curiosity and exploration, which explode into being from the opening title track, "DIIP Mode" which thunders its way through to the cinematic bombast of "Covenant", and a stream of consciousness rap style. This is followed by the more docile moodiness of "Lucy" ft. Riofromthebull.
"Morphin Time (Interlude)" and "Morphin Time" allows Diplorian the canvasses on which to further explore his sonic creativity. It also lets him unfold the melodic elements of his delivery, alongside his skittering rap verses.
"Fireman" ft. Fluegod is hypnotic in its slow-burning execution, before leading us to Diplorian in full singing mode on "Animus Project". The keys on "Nightshift" shimmer and shine, underscored by a determined drum beat and a deep toned vocal.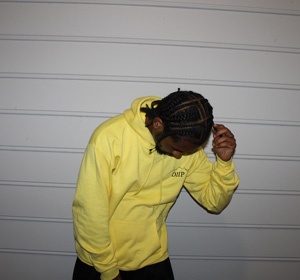 "Left, Right, Up, Down" starts off like a symphony before the banging percussion sets in to create a head-nodding rhythm. On top, Diplorian is in full flight mode with breathless verses that never end. The tone switches to smooth and sultry on "Greenfields" ft. Lil Buddha.
Given time to absorb your focus, the music on this album takes on uncanny shapes and textures. The lack of a defining aesthetic is one of the album's strengths, as it runs a gauntlet of sonic styles in a way that gives the listener an all-encompassing view of Diplorian's artistry.
"3D Glitch Realm" and "Count Money" continue to showcase his sonic diversity and even more so, the prowess of his rapping skillset, where wordplay, flow and lyricism are top notch. This is followed by "Valentine" ft. Riofromthebull, which rides on a throbbing beat and eerie keys.
The album closes with the slow but dramatic "OMG Halo3 Based Freestyle", with its rock and soul undertones.  It's a snapshot of a mercurial and ingenious artist in transition towards something completely his own.
Several of the tracks on "DIIP MODE" see Diplorian spilling outside of traditional genre conventions and production techniques. His futuristic vision sets him way apart from his contemporaries. He's a leader, not a follower.
OFFICIAL LINKS:
LINKTREE.com/diplorian
YouTube.com/diplorian
iTunes.com/diplorian
Spotify.com/diplorian
YouTube.com/diipartco
Please follow and like us: