Singer, composer and entrepreneur Darrell Kelley was born in Boston, Massachusetts. He's a performer, singer, songwriter, social activist, spiritual leader, author and entrepreneur. Where injustice prevails Kelley has been known to plunge headlong into the fight to seek justice, understanding, acceptance and unity for one and all.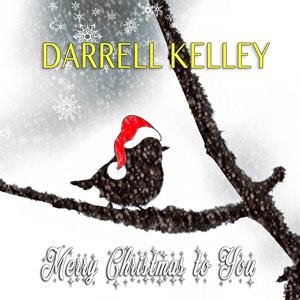 Beginning his career as a Gospel recording artist Darrell Kelley eventually, seamlessly and successfully made the crossover to the contemporary R&B/Hip-Hop and Mainstream Top 40 radio genre formats. His songs address both secular and non-secular subjects with not only deep insight but often with humor.
"Merry Christmas to You" is quite a contrast to Darrell Kelley's more recent records which have mainly dealt with the huge discrepancy in society's unfair meting out of justice and guarantees of basic rights that many of the less fortunate and minority races within our population sadly must contend with on a daily basis. Instead, this time around the socially conscious entertainer chose to concentrate his attention and energy on spreading goodwill and Christmas cheer with this holiday release.
Darrell Kelley's Facebook artist page:
https://www.facebook.com/darrellkelleysmusic
Darrell Kelley – Merry Christmas to You
Please follow and like us: